Before Moz acquired Followerwonk I never paid too much attention to it. But since they integrated it with their services I've been spending a lot more time reviewing its features.
Not only that though.  I've been implementing some of what It's informed me about.
Check this out.
Improve Your Tweet Engagement With Followerwonk
By analyzing your Twitter followers you can see how active your followers are.  More specifically, what times of the day they're using Twitter the most.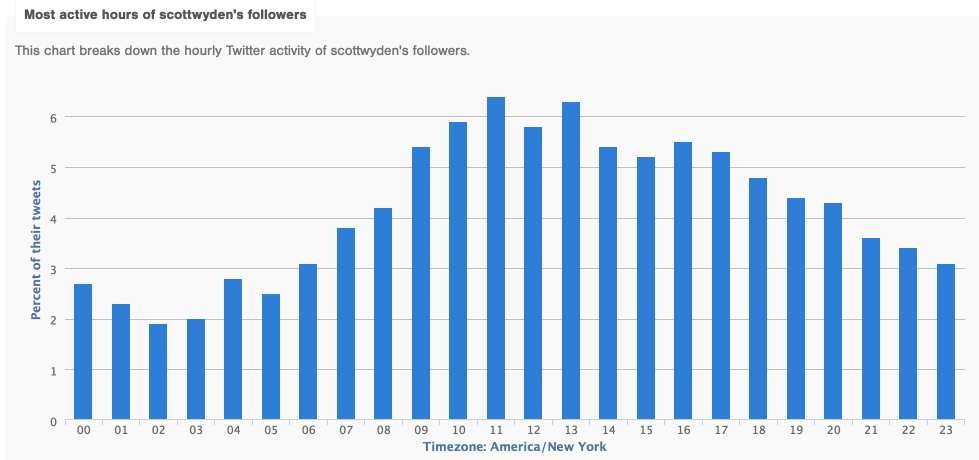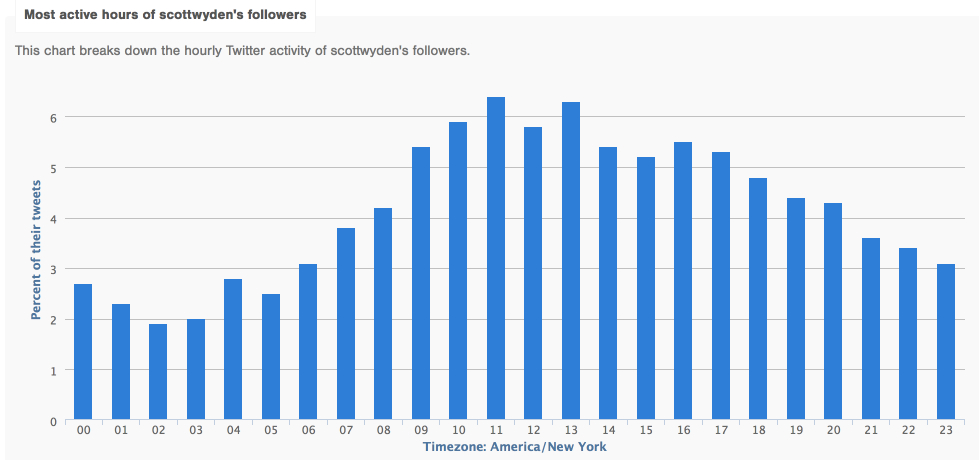 Then analyzing your own tweets you can see how you align to your followers.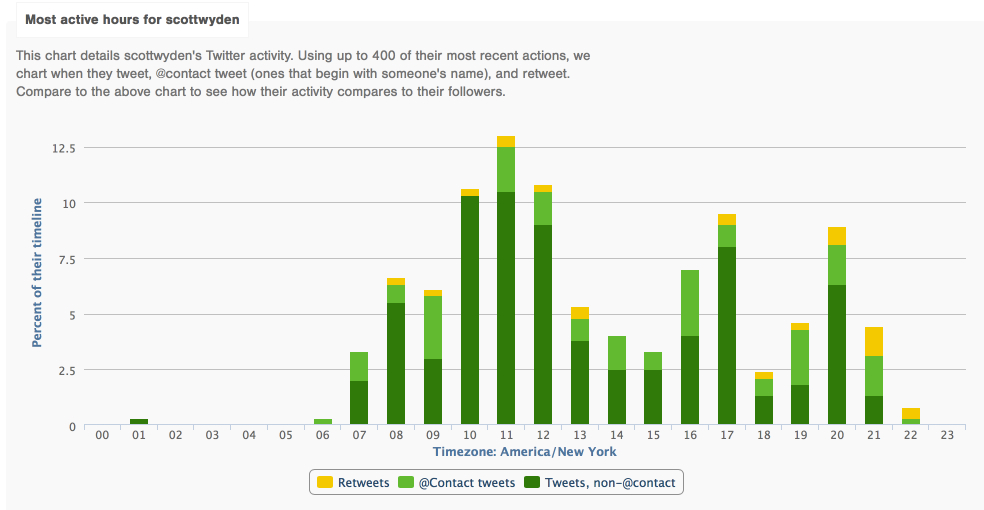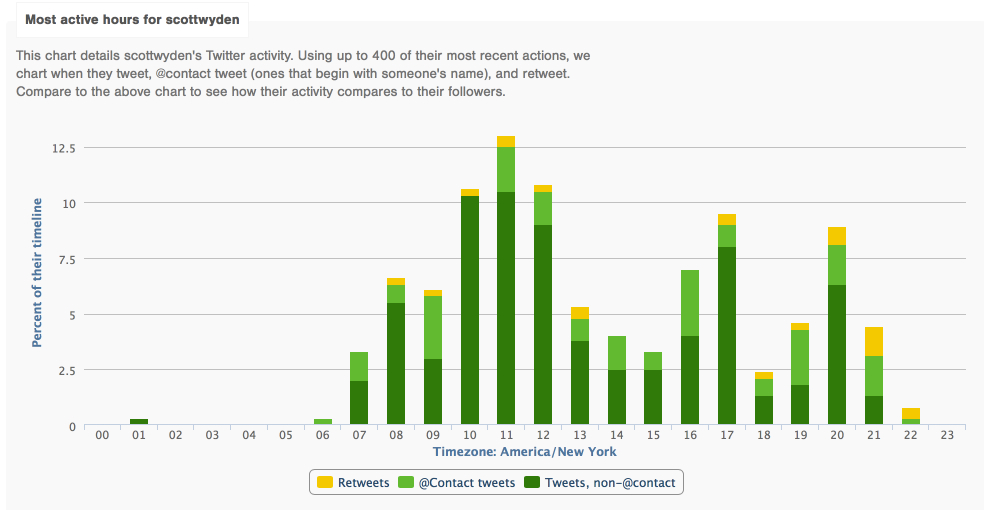 From there you can adjust accordingly.  Better yet, they've included Buffer integration so you can quickly update your Buffer schedule to match those of your followers.
Cool stuff, right?
Once you've done that you should begin to see engagement increase, but you need to make the effort to be engaging for people to respond.
Thanks for reading,
Scott