Previously we announced a website, Best of Wedding Photography that invites the best wedding photographers in the world to it's membership.
Today we are happy to share that the website has relaunched in 2013 with a batch of amazing wedding photographers, including a variety of wedding styles. These styles include classic, reportage and photojournalistic, artistic and editorial.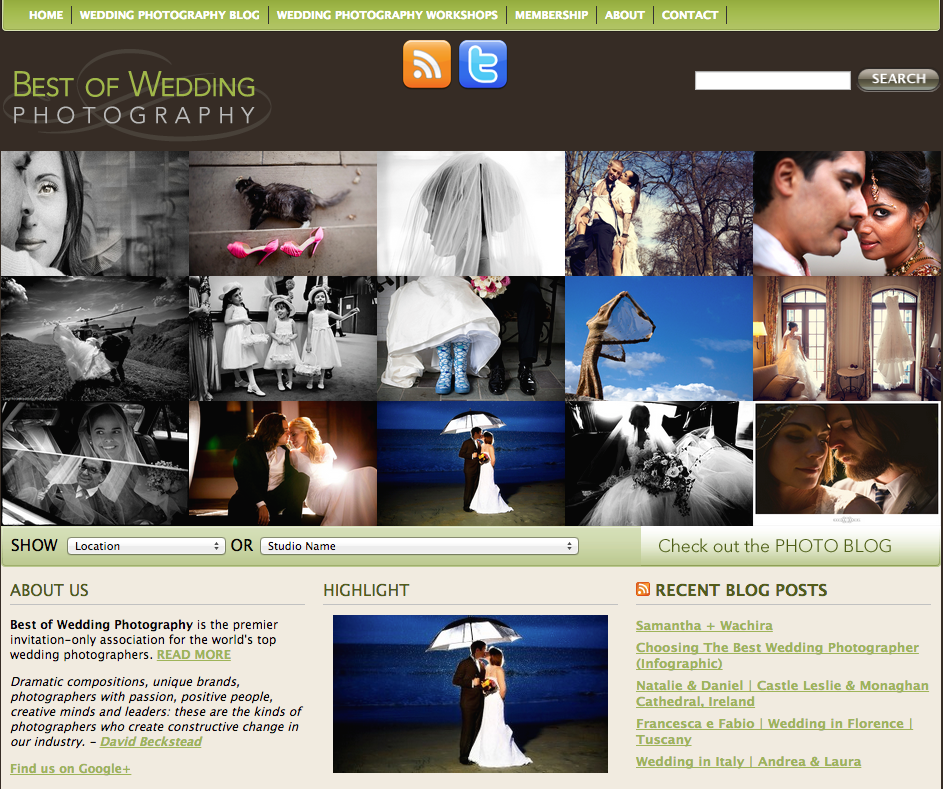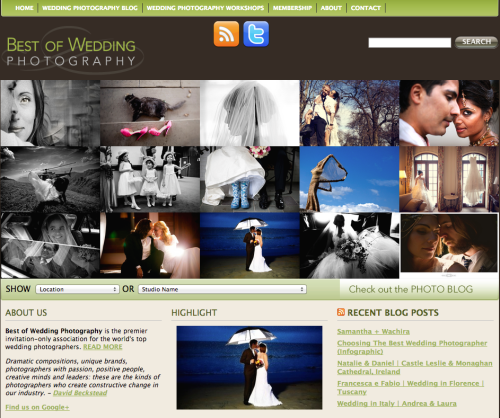 WIth that, we recommend wedding photographers to visit Best of Wedding Photography and if you feel so inclined, apply for an invite.
If you're a bride and/or groom looking for wedding photographers, please click on the screenshot above to visit the website, and choose your location from the Find a Photographer section.
Thanks for checking it out,
Scott