What kind of photography do you do?
We are best known for our Weddings, especially for Engagements and our Romantic Style, but we also do Pinup and Boudoir and Family Portraits.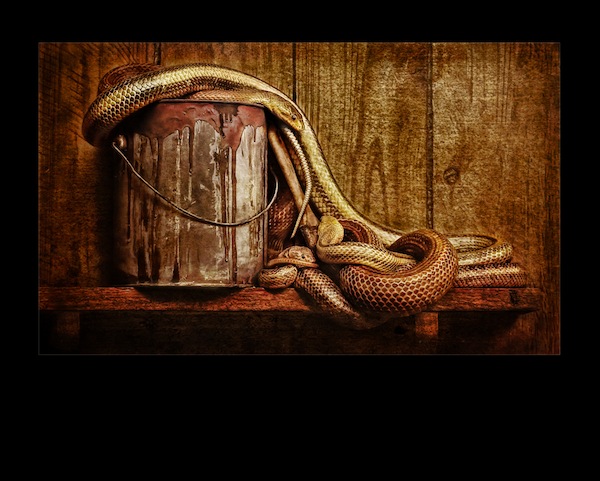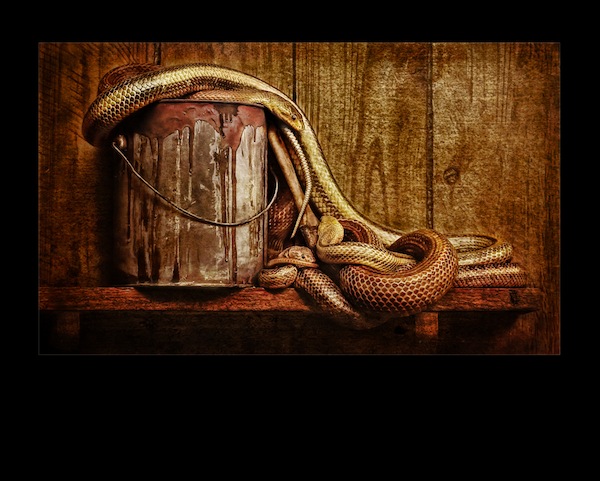 Story behind this image: The Snakes image is one of my favorites and it's not even a wedding image. I photographed the snakes through two-inch plexiglass at Busch Gardens and walked away saying to my wife "There's a winner." It won several awards and ribbons, including First place in its category on the State Level.
How would you describe your style?
I always like to say "Vintage Modern" when talking about our style. I learned the traditional techniques for posing and the like and changed with the times into a more natural posing style that moves fast but keeps it fun for the client.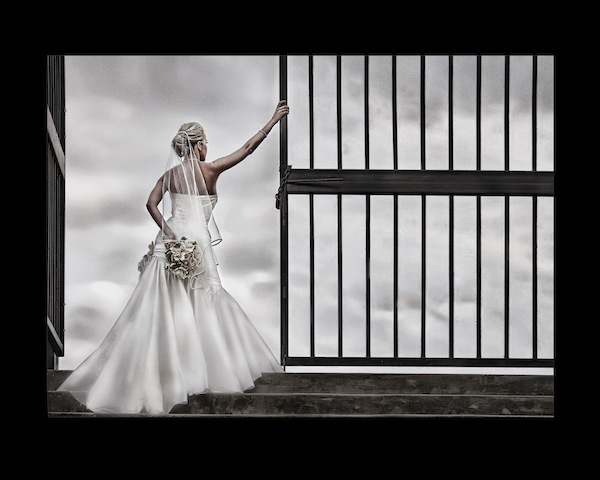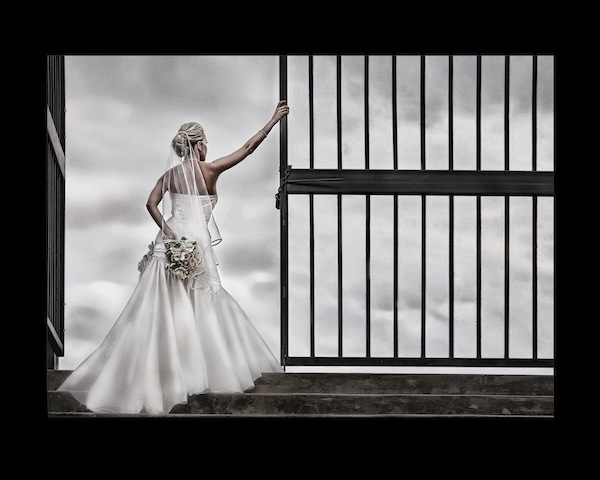 Story behind this image: The bride against the Gate, is a favorite due to the fact that is was on the cover of Southeast Professional Photographer Magazine and earned a National Merit with the PPA.
What's your approach to post processing?
I come from more of a painting background. That said, most of my post processing looks worse before it looks better. I tend to apply "layers" of processing, similar to layers of paint. I believe dodging and burning is an art form that most photographers could benefit from even today.
What or who inspires you?
My Grandfather was a painter and introduced me to art as a young child. Growing up I was surrounded by painters, artists, and musicians in the form of my aunts and uncles. Today, people like Jerry Ghionis and others like him, those in my field not afraid to test the boundaries, but still produce meaningful images.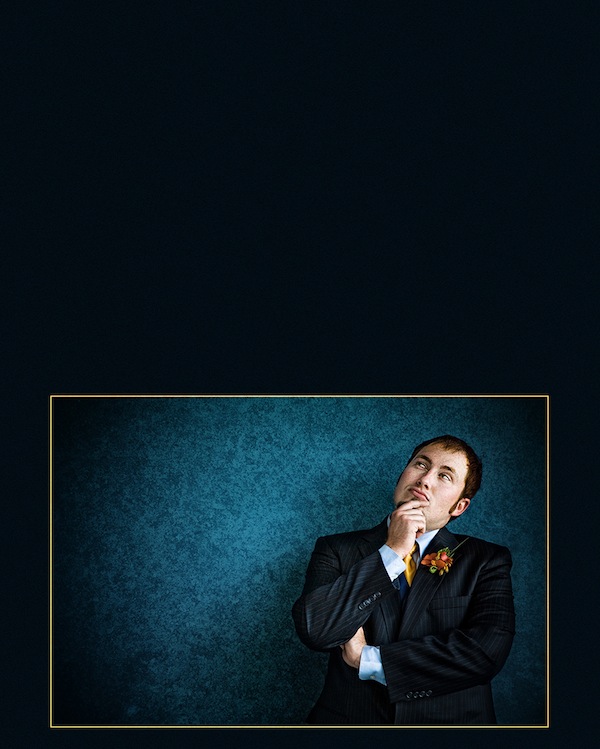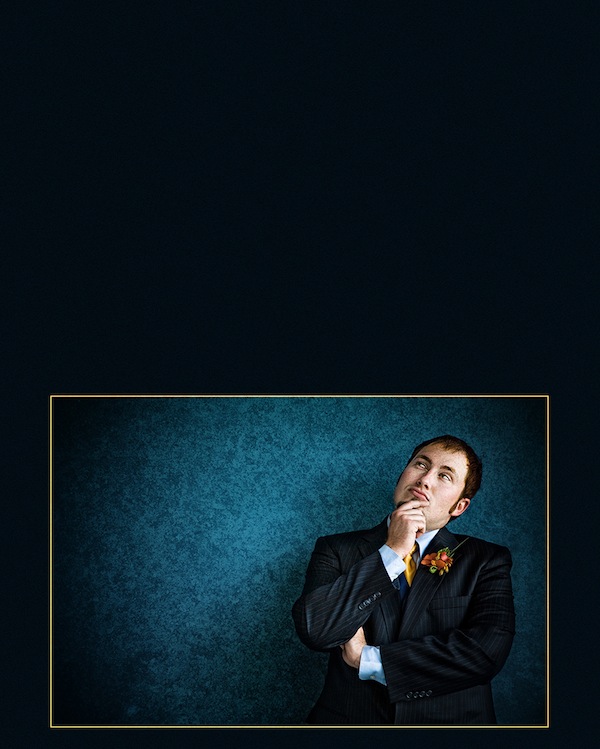 Story behind this image: The last image of the groom is titled, "Do I or don't I?" This image is a testament to never giving up. I entered it into local monthly print competition. It came in third place…out of 4 entries. I then re-entered it into a local Salon Competition. It not only won the Wedding Category, it won Best in Show for the entire competition of over 100 entries. I then entered it into State Level Competition. It merited, but only just. In the true spirit of never quitting, I sent it to the PPA International Print Competition. There, it merited, and was accepted into the Permanent Loan Collection. You never know what will happen unless you take the chance.
What gear do you use?
I use Canon DSLR's, and Canon lenses and flashes. We generally have at least four different bodies available and lenses from a 15mm fisheye to a 70-200 telephoto zoom ready to go.
Links:
Website: www.briancidocks.com
Facebook: https://www.facebook.com/BrianIdocks
Twitter: https://twitter.com/BrianIdocks