What kind of photography do you do?
I am amateur photographer based in the Prague, Czech republic. I am focused on landscape and nature. I especially like mountains and their wildness.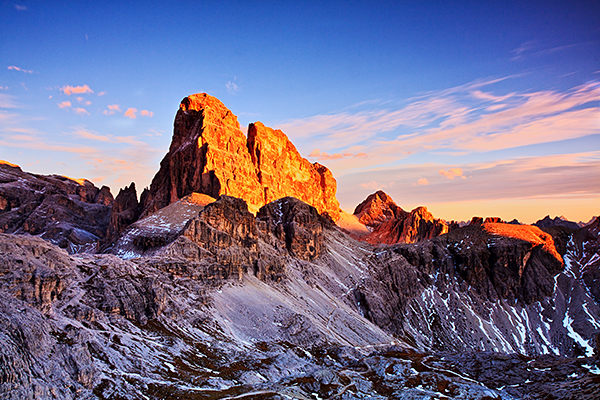 Story behind these images: These shots were taken on the photography October's expedition in Dolomites, Italy last year.  We had to take our equipment together with tents, sleeping bags and other things essential for survival in the mountains from valleys to the tablelands under the tops. We hoped that mountains will compensate our effort and time spent during trip. But the reality has exceeded our expectation, so if we started to shoot, nobody complains about freezing, windy weather. We have returned after one week spent in the nature with our minds full of experiences and with the memory cards full of images.
How would you describe your style?
I want to be prepared to capture beautiful moments offered by nature. I am trying to be maximalist, therefore I spent lot of time by preparation, regardless of activity related to photo shooting – place selection, trip planning, composition, exposure and post processing. I like colors and structures, gaming between highlights and shadows.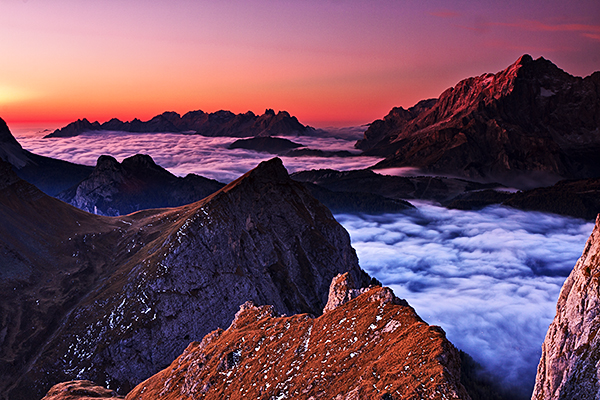 What's your approach to post processing?
I have to say that I am thinking about post processing during selection of composition. It also depends on amount of available light and final scene in my head. I am convinced that it is almost impossible finishing with good image if you are starting from image with bad composition and exposure. So I prefer to do utmost things during the shooting. My digital darkroom is composed from arsenal of Photoshop and Photomatix features.
What or who inspires you?
Mostly Mother Nature, it can surprise me every time regardless of place. From old school photographers I like work of Ansel Adams and Josef Sudek, from todays I am finding inspiration in the work of Ian Cameron, David Noton and Jiri Stransky.
What gear do you use?
I have Canon EOS 50D with following attached lens: Sigma 10-20/4-5.6 EX DC HSM, Canon EF-S 17-55/2.8 IS USM, Canon EF 100/2,8 MACRO USM, and Sigma 120-400/4,5-5,6 APO DG.  These all fixed on the tripod Vanguard AltaPro 264AT. For the better light processing and desired exposure I've used square filters from Hitech. Pretty heavy equipment for hiking 🙂 .
–
Links
Website: http://photo.bruha.net
Twitter: http://twitter.com/lubosbruha