What kind of photography do you do?
Weddings and special events; portraits; equine portraits and sporting events.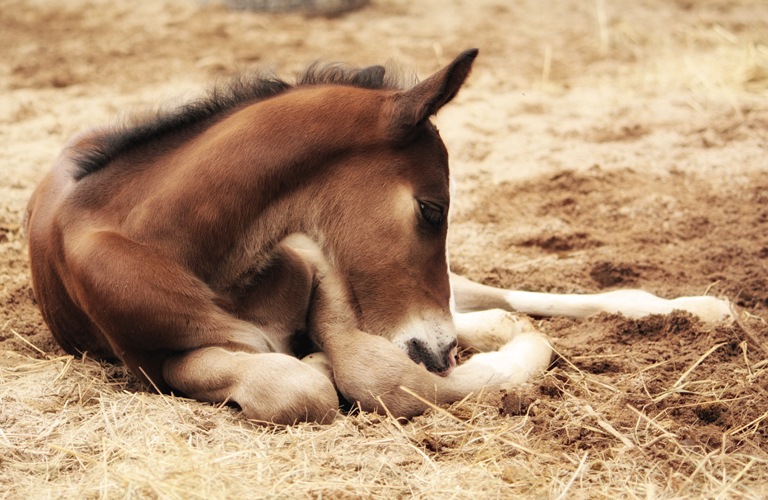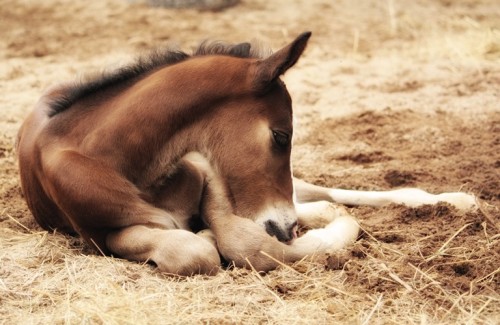 Story behind this image: New foals are so intriguing – all legs and discombobulation. This fellow was sleeping in hay and dirt and I was struck by the monochromatic quality of the scene. The shallow depth of field highlights the downy soft quality of his coat. This photo was enlarged to 24″ width and was printed in metallic – the sheen and framing of the piece is stunning and I was very proud to give this shot to the owner of the baby.
How would you describe your style?
For weddings, I strive for natural, elegant and timeless. I strongly believe in getting it right in the camera, and I don't want to rely on post-processing to fix mistakes. Post-processing is for enhancing something that is already beautiful.
What's your approach to post processing?
See above. I use Lightroom and Photoshop but I want to use these tools to enhance photos that I am already happy with out of camera.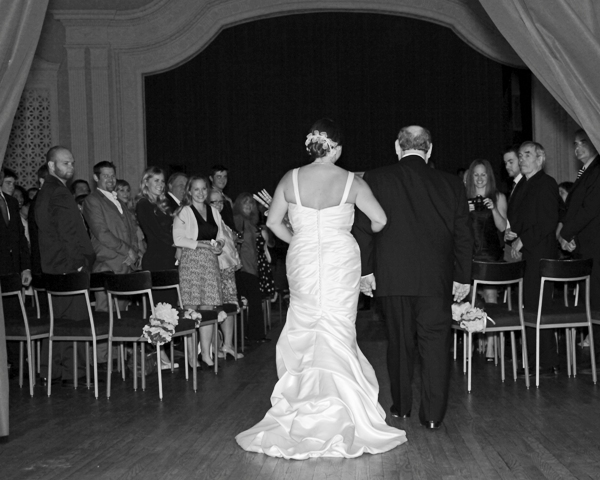 Story behind this image: The wedding couple chose to marry in an old movie theatre that has been reconfigured as an event space. It was so dark in the theatre that I feared it would be a photographic challenge that I wasn't up for – especially since the couple did not want flash and extra lighting to interfere with the mood they had created. I love this shot because it perfectly highlights the bride and reveals the happy anticipation in the faces of the guests.
What or who inspires you?
The beautiful natural environment of Nova Scotia, Canada. The sheer joy and emotion of people experiencing the important milestones in life: weddings, engagements, celebrations of all kinds.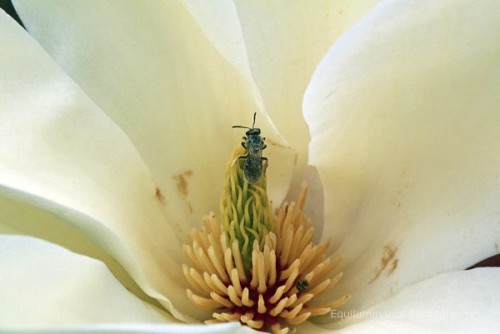 Story behind this image: This little creature was nestled inside a magnolia blossom in early spring. Using a 100mm macro lens, I was interested in capturing the dense lucidity of the magnolia petals and the beautiful detail in the heart of the flower. Something about the juxtaposition of an ugly bug and a beautiful flower was also interesting.
What gear do you use?
Canon: 5D Mk II, Canon Rebel XSi and several Canon and Sigma lenses.
Links:
Website: http://www.equiluminance.com
Facebook: https://www.facebook.com/claire.milton2
Twitter: https://twitter.com/EquiluminanceP