What kind of photography do you do?
My preference is what I have come to call "found images." That means shooting what I see as I go out into the world, without studio setup or extra lighting. The subject matter covers a wide range of topics and perspectives including people, street photography, objects, night scenes, nature, iconic landmarks, and unusual perspectives on life and the city around us. Sometimes I do shoot in a studio, especially with nudes.
My inclination is to let each image speak for itself and ellicit in the viewer whatever it might, allowing it to stand alone in a Rorschach-like fashion. One of my joys is seeing or hearing whatever that might be as someone looks at it for the first time.
Some of my photographs have been described as "edgy" and may feel somewhat disturbing to a viewer. That tells me I've succeeded in evoking some emotional or psychological connection, which also happens when someone bursts out laughing. Sometimes the response is not disturbing but more curiosity or puzzlement, as someone likes a photo and asks, "What is that?" when the image presented is actually as it came out of the camera without any major Photoshop manipulation.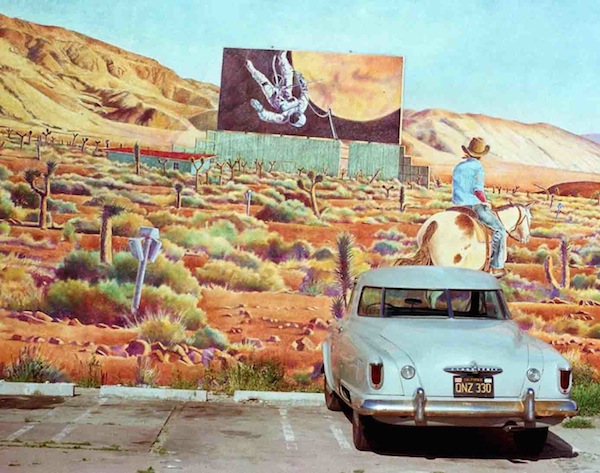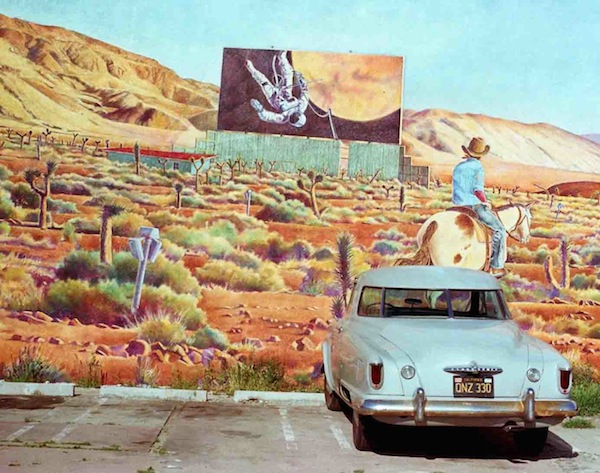 Story behind this image: I titled the image, "Car, Cowboy, and Astronaut." It is one I found many years ago on the Venice boardwalk in Los Angeles, and I shot it with film, which is what I was using at the time (Nikon FG, 50mm lens, settings unrecorded). What I loved about it was seeing the juxtaposition of time periods, settings, and what was real and unreal in the image, all of which create a new reality. The car was parked in a lot, up against a mural, and the combination was just sitting there. The photograph is part of a solo exhibition running in Los Angeles.
How would you describe your style?
The style varies, depending on what I find and then what I'm after with what I've found. When I'm going out to shoot in the world, without any preconceived intention, which is what I love to do, it is more of a combination of street photography and photojournalism. The photographs vary in appearance between those that are traditional presentations and what I have come to call Contemporary Art Photography.
What's your approach to post processing?
I always start out with composition. I try to get it in the camera, but I might refine it in post. Or, I might find an alternative composition in the image that's even better than what I was originally going for. Then, I'm making overall and selective adjustments for things like tone, contrast, brightness, sharpness, and color. I might use plugins like those from NIK, Topaz, or Imagenomics to enhance the image without essentially changing it from what I see. One of the most valuable things I have found is to be working from a perspective of "What can I do with this image?" That doesn't mean jumping to compositing but rather exploring between color options, black and white options and styles, and generally exploring all that Photoshop may offer without compositing. It's been a part of my effort to expand my knowledge of Photoshop, which I'm still doing, and it's often led to some of my favorite results.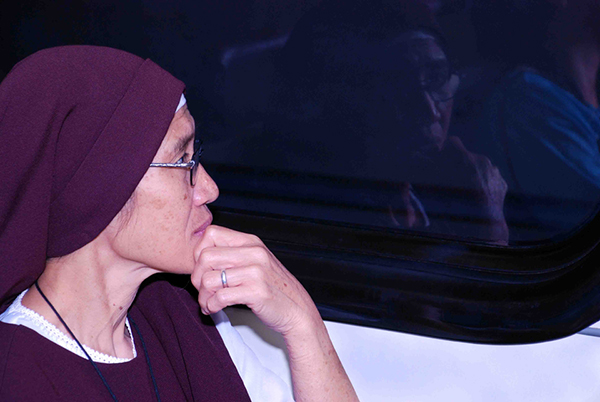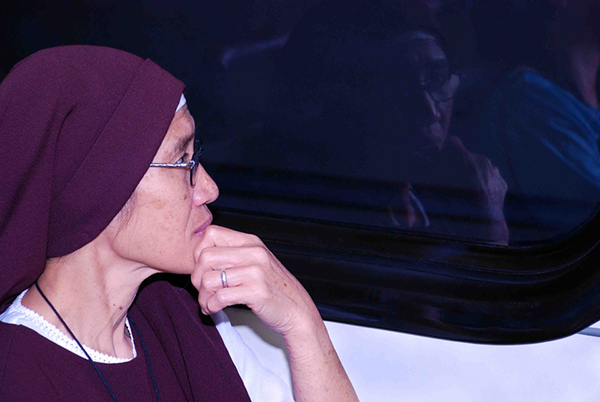 Story behind this image: I titled the image, "Nun in Self Reflection." It came from a grab while I was on the Metro in Los Angeles (Nikon, D80, with pop-up flash). There was no Photoshop manipulation in this photo. It was unposed, of a stranger, taken on the subway, and handheld. I was drawn to the contrast between her relatively calm and placid face and all of the emotional intensity in her reflected image in the window. The photograph was displayed in "Mirrors of the Mind," an art exhibition sponsored by the Los Angeles County Psychological Association, in 2012, and it will be included in the upcoming book of images from that show.
What or who inspires you?
In the last few years, I have been most influenced by Vivian Maier. Seeing her photographs totally changed my thinking about composition. I was always very aware of lines, curves, contrasts, shapes, balance, and movement in the image, but her photographs changed my ideas of how to put them together. The images shown here were all done prior to that awakening, but they still work within it.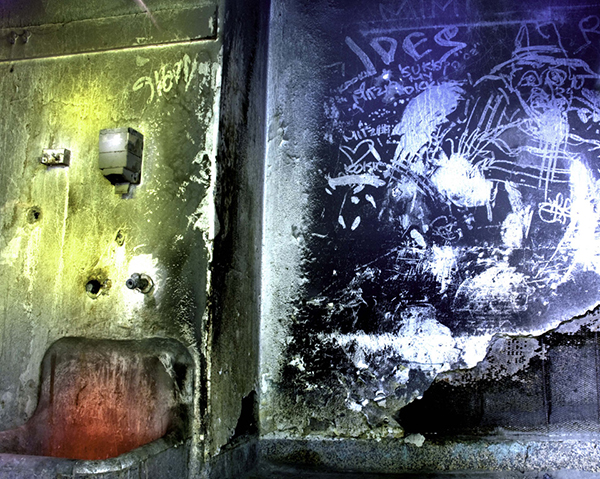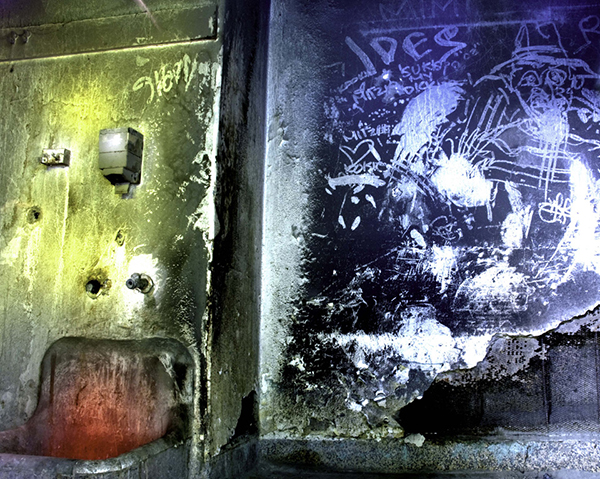 Story behind this image: I titled the image, "Graffiti Washroom -1." It came from a shoot at an abandoned building in Los Angeles. The room had no color in it, and that version was "Graffiti Washroom -2." The color here was all painted in with light, not done afterwards in Photoshop, so this is what came out of the camera, with only minor adjustments in Photoshop.
What gear do you use?
A few years ago I upgraded to a full frame camera and switched to a Canon 5D Mark II, with a full set of 2.8 Canon lenses, including a fisheye and 2x extenders. I am still exploring all that this wonderful equipment can do, and I'm loving it.
Links:
Website: http://carlshubsphotography.com