What kind of photography do you do?
The majority of my work is editorial – the main subject's fit under style and entertainment.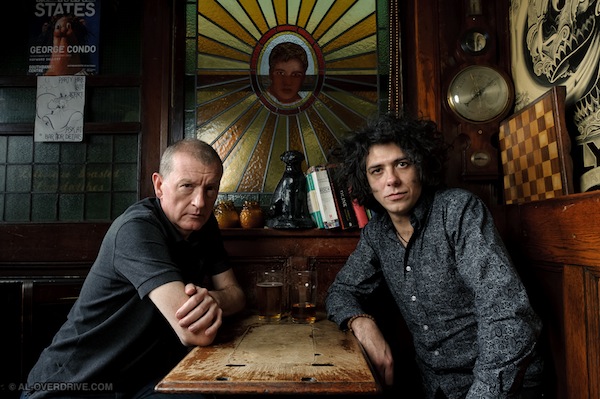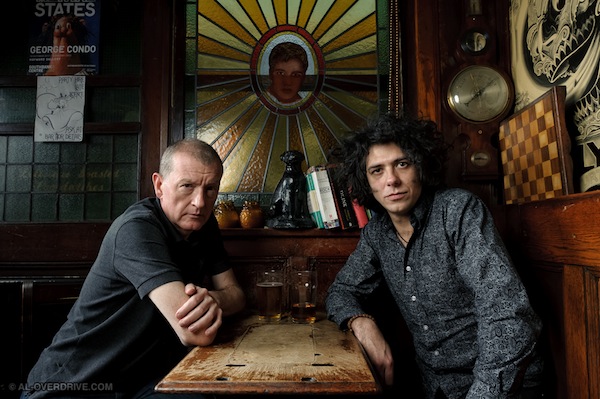 Story behind this photo: This is one of my fave shots form a shoot I did last year with Kavos of Chromehoof (a cult band) and british snooker champion Steve Davis, who is a massive prog-rock fan. I set up some fairly simple lighting in a quite London pub and I got the guys into a serious music conversation then got their attention and snapped this frame.
How would you describe your style?
I am as much about capturing the essence of my subject as I am about immersing you in their world. Both my fashion work and gritty portraiture reflects my belief that photography should make fantasy believable and reality more desirable.
What's your approach to post processing?
"Add to taste" – Some of my work requires no post processing work, and just a little bit of colour correction. Then some of my work (such as my beauty work or the portraits I took of the tattooed boxer), rely heavily on the post processing and addition of tonal filters and colour treatments to achieve the look I am after.
I'd rather get things right in camera, but when you have 10 min to shoot a musician and get 3 different looks, I am happy to use post processing to overcome certain obstacles, as it gives me more time to shoot the subject.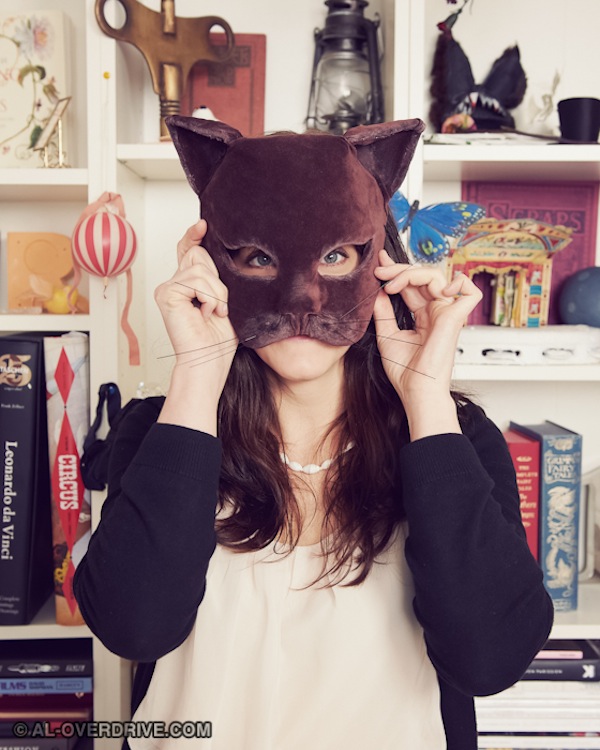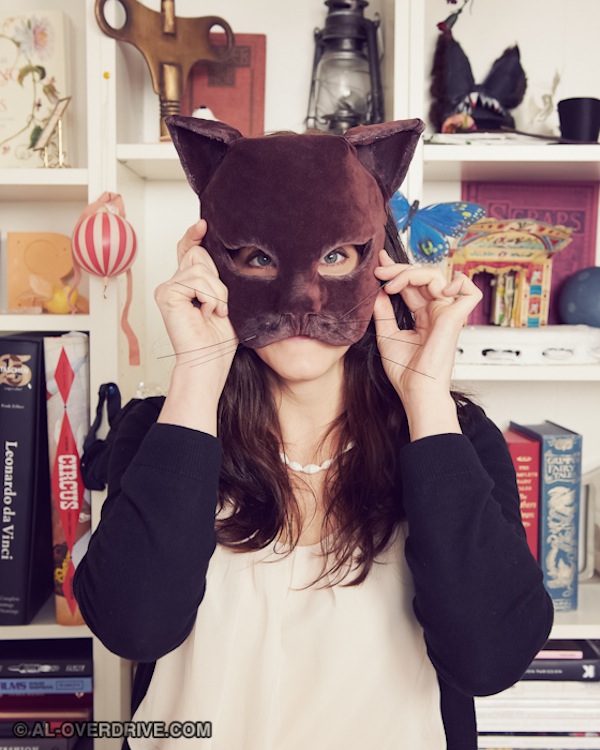 Story behind this photo: We were shooting this designer for a magazine feature and she showed me this mask, which was a prop for a shoot with Kate Moss; It didn't take much for me to persuade her to put the mask on , and I captured this cute moment as she was playing around with it.
What or who inspires you?
Photographically I really like the work of Simon Emmet at the moment, who shoots a lot of work for GQ and Vanity Fair. I'm also quit into the darker side of fashion and fine art photography.
I used to work as a forensic photographer, and you can see this as an influence in my technical style for sure.
I am probably most influenced by the work of Glen E Friedman, who shot a lot of the important hip hop, punk and skateboarders in the 70's and 80's.
Outside of photography I love low-brow art and spend as much time as I can checking out the work of emerging artists there.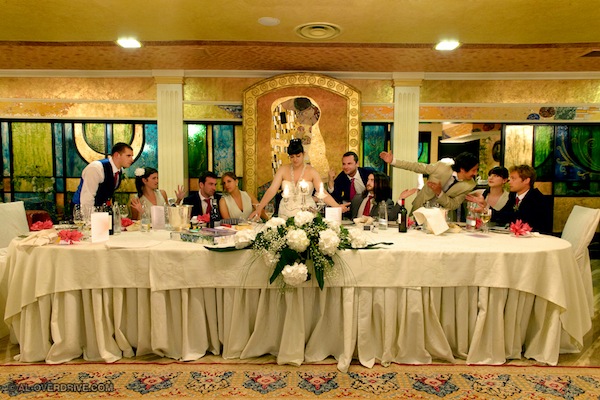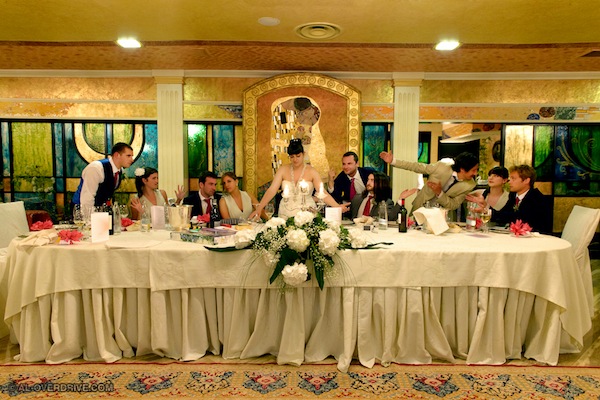 Story behind this photo: This shot was taken at a wedding I flew to Italy to cover… we suddenly had the idea that we should recreate the last supper, or at least make a nod toward the painting, so the bride and I arranged everyone and I letter sent th image off for retouching. It's been featured in UK 'Brides" as wedding of the week and is one of my fave wedding photos.
What gear do you use?
Mostly a Nikon d800, I got one of the first ones that came out, and love the ease of use and the huge files… which make my life a lot easier as its approaching medium format quality in a 35mm body.
Tho on many shoots I ge give a canon to use and I am just as happy.
I use a mixture of ambient light and strobes…. but try to use them in a cinematic way for lighting areas in a very specific manner.
Links
Website: www.al-overdrive.com
and www.al-overdrive-weddings.com
Twitter: https://twitter.com/AlOverdrive
Facebook: http://www.facebook.com/aloverdrive