What kind of photography do you do?
A mixture of abstract and minimal I've labelled as 'ministract'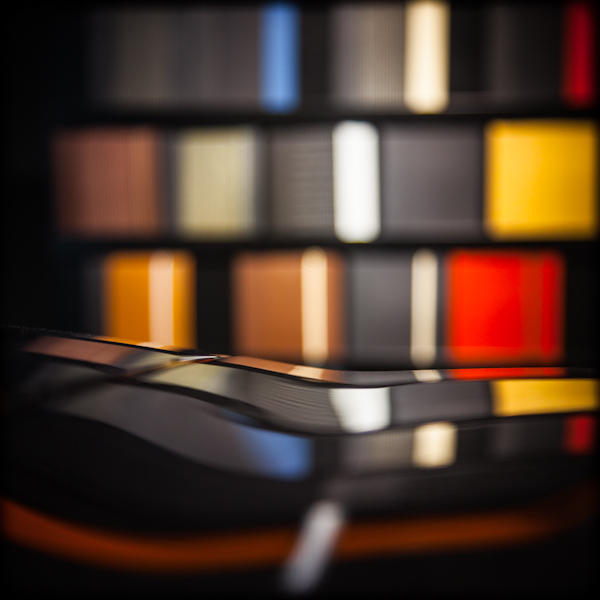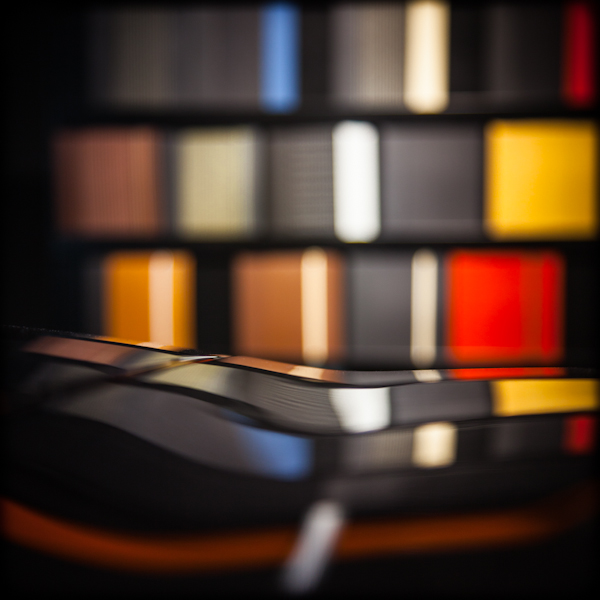 Story behind this photo: 'Mini reflections' was taken during a JiBBR visit to Berlin, in a car showroom. I was attracted to the way the colour swatches on the wall were being reflected in the roof of the car. The challenge was to get myself into the right position so as to catch the reflections in just the way I wished.
How would you describe your style?
Ministract is a term I started to use a few years back, soon after starting photography, when I felt that none of the traditional terms properly defined my pictures. The borderline between minimal and abstract is really fertile territory that I love exploring. I hope my pictures reflect a certain curiosity about the shapes and lines that are hidden within structures. Typically, those lines will be hard and fast, but often they'll be blurred or schmocussed. Overall, my hope is that there is some idiosyncrasy in the pictures and that they reflect what Robert Mapplethorpe was getting at when he said "I'm looking for the unexpected. I'm looking for things I've never seen before".
What's your approach to post processing?
As simple as possible. I shoot in RAW, process in Lightroom (boosting contrast level and colours a bit), crop square (usually) and then export as JPEG. Sometimes I wish I knew how to use Photoshop but, on the whole, I don't need it and Lightroom – with its friendly sliders – is so easy!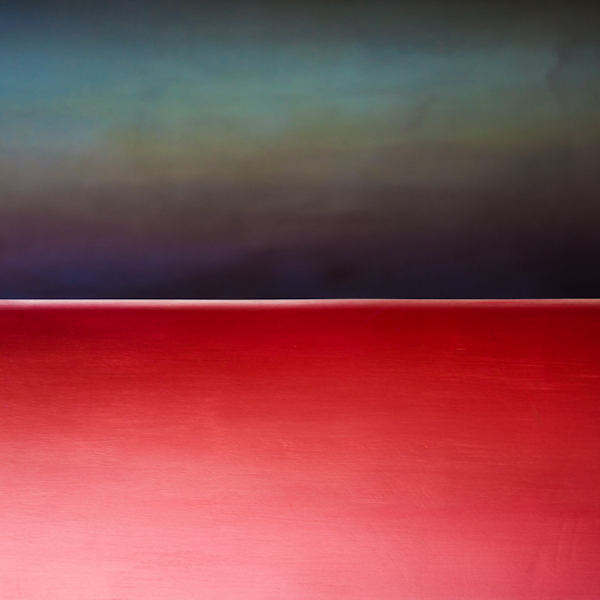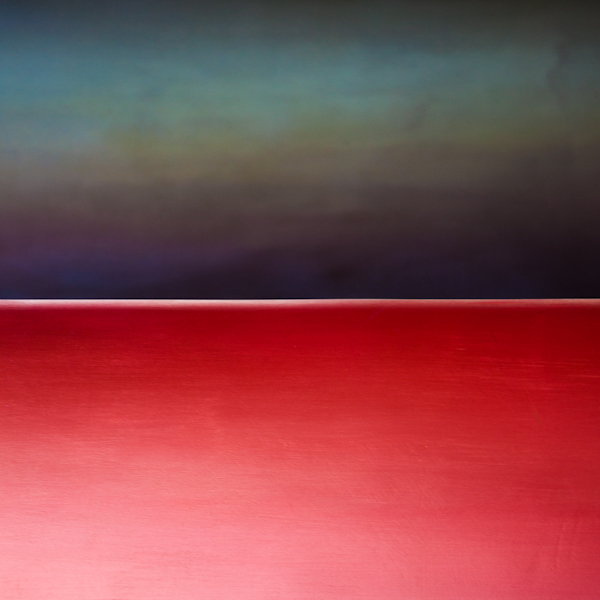 Story behind this photo: 'Red Sea' is closer to the abstract end of ministract. Its a picture of two columns in a bar in Bologna, flipped through 90 degrees. I love the colours in the columns and how they merge to create an almost thunderous sky. Shots like this are where I have the most fun.
What or who inspires you?
Friends, architects and quotes. On the friends front, the man who's taught me the most (probably more than he knows) is a wonderful guy from the south of Italy, Osvaldo Pieroni. And a very strong influence these days is Gianni Galassi, who's become a very dear friend. Then there's a small but very special group of five friends who met on Flickr and go by the name of JiBBR. We come from Italy, Germany (x2), Switzerland and me in the UK. We meet a few times a year for photo weekends in cities around Europe. It's fabulous to see five interpretations of the same subject. Amongst architects, the one who inspires me the most is Santiago Calatrava – I could shoot his structures day after day after day and still not be bored. I'll celebrate my 50th birthday later this year with JiBBR in Valencia – three days immersed in the City of Arts and Sciences. Magical! I'm also inspired by quotes. I've already cited Robert Mapplethorpe but the other really special one (and which is headlined on my site) is by Emily Dickinson: "Ignite the imagination and light the slow fuse of the possible". That's what I want my work to do and I'll keep on trying and learning until, hopefully, it does.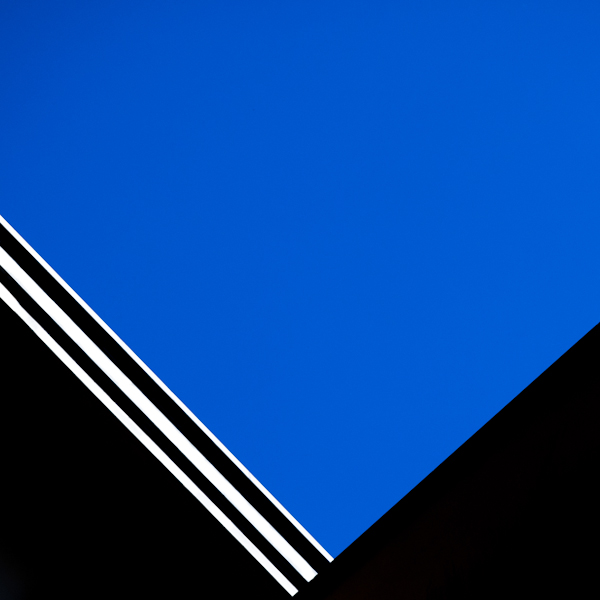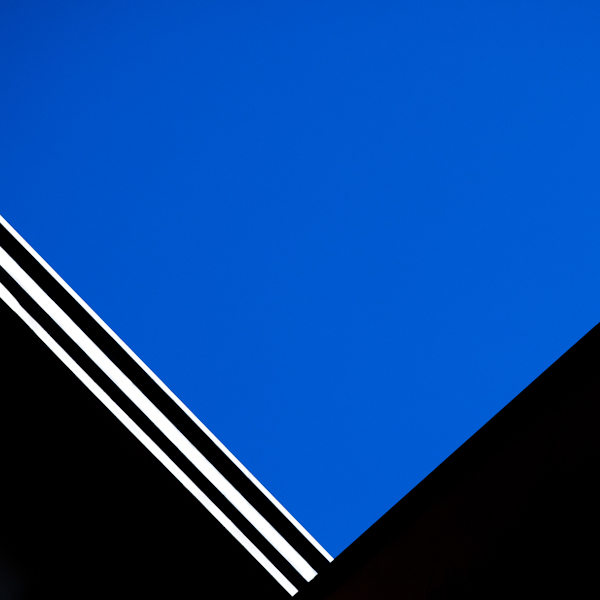 Story behind this photo: 'Man flu neglect' was processed when I was ill and, hence, the silly title. It's one of my favourite pictures because of its simplicity. It was taken at a hotel in Zurich and is of a the roof edges set against a deep blue sun. I really enjoy the way the shadows and sky interact. This picture is one of those that's been most influenced by Gianni Galassi.
What gear do you use?
A Canon 5d Mark II with usually a 24-105 f4 L IS or 70-200 f2.8 L IS attached. I'd like to use primes more (I have Canon's wonderful 35mm f1.4 and 135mm f2, along with Sigma's 85mm f1.4) but I tend towards the convenience of those two zooms when I'm walking the streets hunting building details.
Links
Website: tommclaughlan.net
Twitter: @daruma
Flickr: flickr.com/photos/daruma