What kind of photography do you do?
Landscape, Macro, Nature, Skyscapes (recently after photographing the Milky Way Galaxy)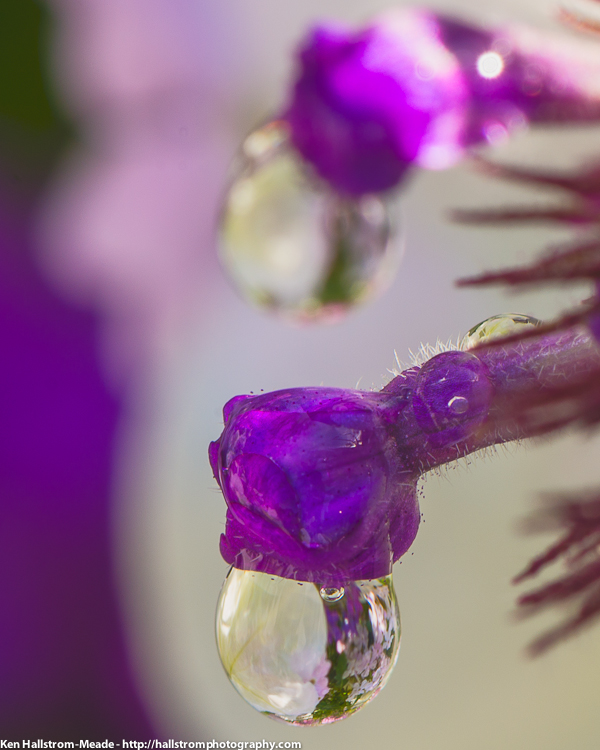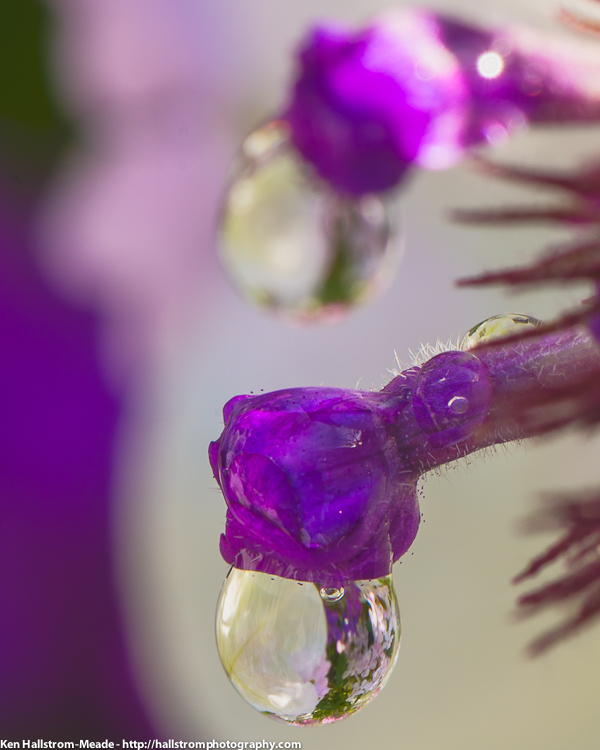 Story behind this image: On the way to work one day I noticed that the flowers on the sidewalk had just received an early shower, they glistened in the morning sun and caught my eye. The following day I brought my tripod and camera and setup hoping for a repeat show, I was not disappointed.  I was able to single out this bud with the Nikkor 105mm on full Macro mode (wonderful lens) and framed the bud behind out of focus. I've cropped a bit here also to fit in what I liked and trimmed out what was drawing my eye away. I love how the surrounds are visible in the single droplet.
How would you describe your style?
I like the unorthodox approach, there are too many – must follow rule of thirds, must fill the frame, must post process using top down-left to right approach. I find nothing that inspires my photography using these rules, while I do follow the rule of thirds most times, I do tend to look for a different approach, centering the subject, extracting almost all the color, warming the tones a bit. I like to capture an image and work with it in post process to make it look how I like it rather than how the scene looked. How else are you to stand out from the crowd if you follow the rules.
What's your approach to post processing?
I use Lightroom exclusively. I think it's extremely powerful and packed with all the features I require, most recently soft-proofing in LR4. I've dabbled in third-part add-ons that work with B&W images or HDR images but find that extends my workflow considerably. Lightroom has a powerful image management system and prefer it even over Nikon's Capture NX2 which admittedly handles the Nikon Raw images better.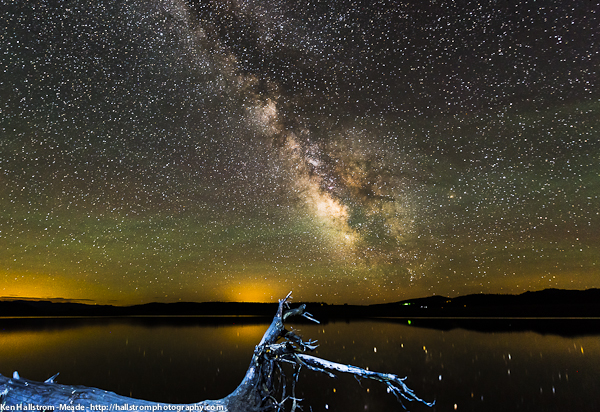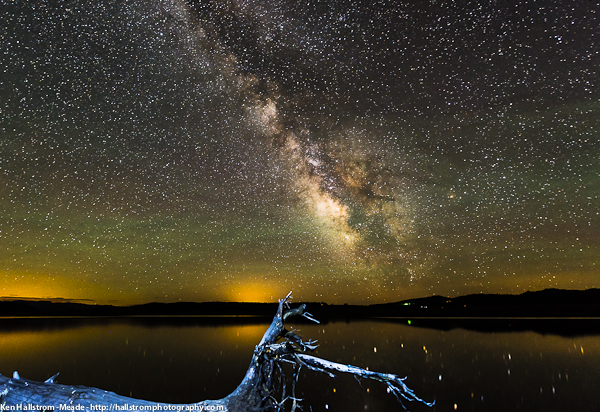 Story behind this image: This is just breathtaking and magical, the stars reflected in the lake, the beetle kill pine tree in the foreground, the distant glow of Steamboat Springs (and some air-glow for good measure) you fall headlong into the Milky Way Galaxy. I've never seen the Milky Way Galaxy before, nor have I ever seen so many stars and I will never forget it now.
What or who inspires you?
I don't draw inspiration from anyone in particular. My inspiration comes from the tools I have and the infinite surroundings of wherever I may be on any given day. Also the feeling of coming home, post-processing, printing and setting about mounting, matting and framing an image on the same day is a real 'look forward too' moment. There is no better feeling than numbering a new limited edition 1/50 or 1/250.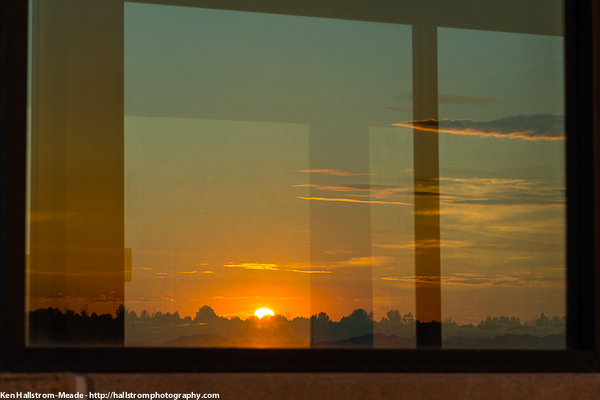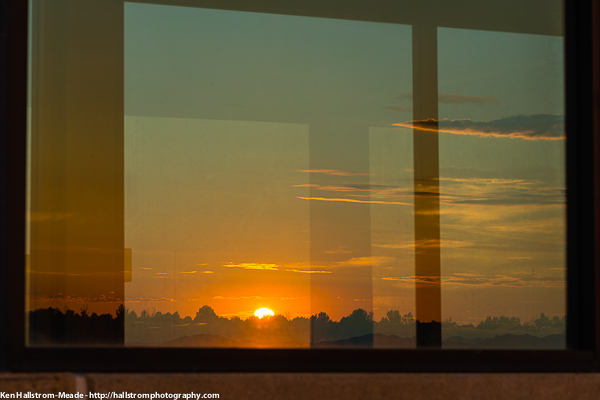 Story behind this image: This was just an opportunistic shot taken early one morning as the sun rose, I caught the reflection in a window nearby and found the colors warming. I've left the bricks and frame in the picture to let the viewer know this is a reflection in a window. It's a warming picture and not one I would go out after.
What gear do you use?
I had to sell up my Nikon D700 and the trinity of Nikons 14-24mm, 24-70mm and 70-200mm VRII lens in order to help myself and my family emigrate to Colorado, USA from Ireland. I moved to a D7000, my first venture into cropped sensors and then this year a Nikon D800 with 50mm 1.8G, 105mm 2.8G and 14-24mm 2.8G. I pack it all in a Kata Ultralite bag, and sit it all atop a Manfrotto 055Pro tripod with ball-head and RRS quick-release plate that attaches to the RRS L-Bracket on the camera, the plan is to gradually migrate to RRS ball-head and eventually legs. Small moves Ken small moves…
Links
Website: http://hallstromphotography.com
Twitter: http://twitter.com/hallstromphoto
Facebook: https://www.facebook.com/pages/Hallstrom-Photography/193621120720094