What kind of photography do you do?
Live music photography, travel, engagement photos, weddings.
Story behind this image: Shooting one of my all time bucket-lists artists, Soundgarden, after their 2011 reunion.  This image of Chris Cornell caught the backlight coming from beneath his guitar.  It completely blew out the photo, but a little RAW image finesse brought about some cool lens fringing and fantastic backlight, while also showing what looks like a burst of energy coming from his guitar.
How would you describe your style?
My goal is to capture the actual mood or feeling directly into the image–whether it's music, a bond between people, or an event.  This started as capturing images while on vacation, places that friends and family might not ever be able to visit.  My hope was to show them exactly what it was like there just through a handful of images.  A love of music coupled with a yearning to capture events to film (and a few friends in the right places), I eventually moved into music photography.  After a handful of live shows I decided to get my images into an online porfolio (enter Photocrati and WordPress).  What you see now is what has evolved since late 2010.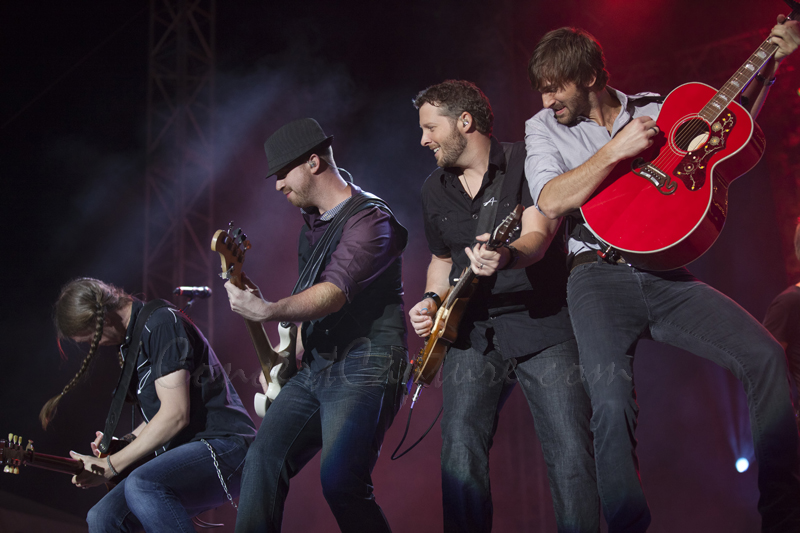 Story behind this image: Lady Antebellum where all the guys on guitar get together for a brief moment. I really liked the way they came together, but also formed a diagonal wall as they "got into the moment."  Shot three frames 2 seconds apart and this was the only one where they lined up as well as they did.
What's your approach to post processing?
RAW Capture -> Adobe Bridge -> Photoshop -> JPG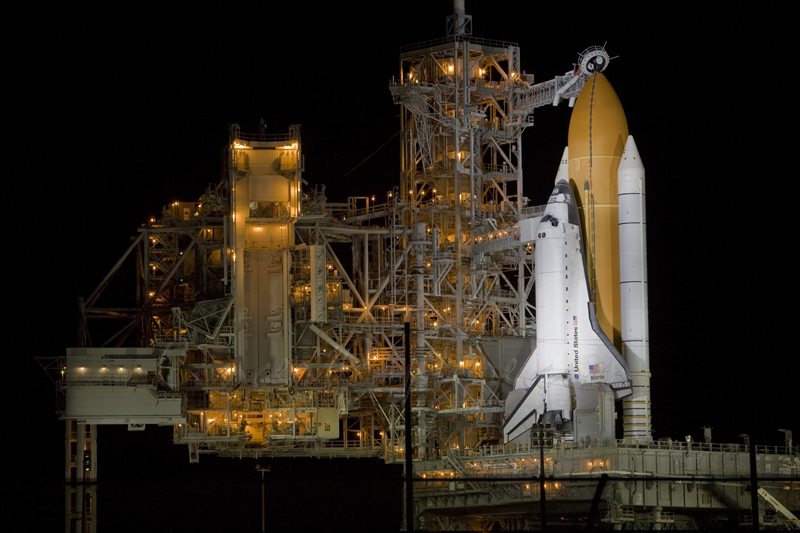 Story behind this image: Space Shuttle Atlantis, the week it launched from Cape Canaveral in FL (mission STS-129).  I was fortunate to get a night view while it was on the pad the night before its launch.  I was just in the right place at the right time with a tripod.
What or who inspires you?
People who push the envelope or go that extra mile to make something happen. Everyday challenges: tasks that seem beyond possible, to make it happen!
What gear do you use?
Canon 5D Mk III, Canon 5D Mk II bodies with 16-35mm f/2.8 L, 24-70mm f/2.8 L, 70-200mm f/2.8 L II, 50mm f/1.2 L Canon lenses.
–
Links
Website: www.concertcapture.com
Facebook: www.facebook.com/ConcertCapture
Twitter: www.twitter.com/ConcertCapture
Google+: www.google+.com/ConcertCapture