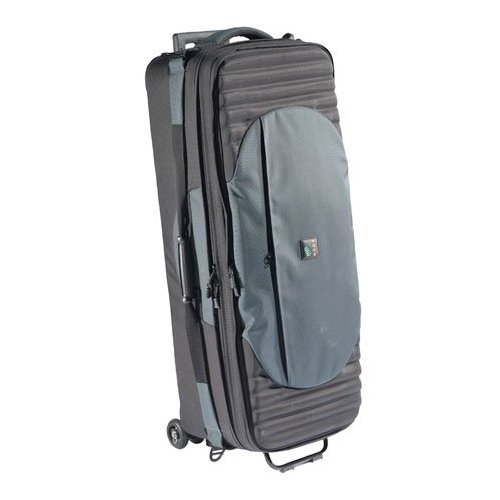 Kata calls this huge bag a light case, and it can certainly carry lights — several flash heads (or monolights) with lightstands, cables, and diffusers. But with a few more optional internal dividers, the OC-97 can also carry a ton of cameras and lenses for photography in a far-flung location.
And though it's soft-sided, it's rigid enough to stand on if you need a little extra elevation for a shot. A fully loaded bag this big is bound to be heavy, so it ships with Kata's Inserttrolley so that you can roll all those lights and cameras to the shoot. READ FULL REVIEW AT POPPHOTO
If you own or have used this bag, let us know what you think! Leave your comments and thoughts below.
Get information and user reviews for this bag from Amazon: Kata OC-97 GDC Photo Organizer for Large Lighting Kits with Insertrolley