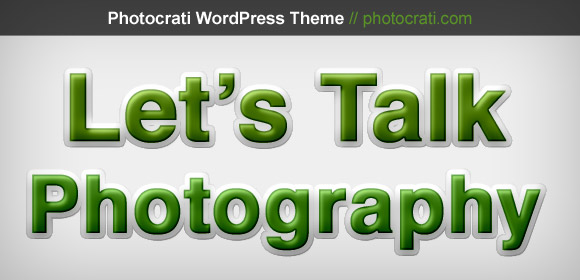 Hello Photocrati community.
My name is Scott and I am the newest member of the Photocrati team.  I am a NJ Photographer with a passion for photography.
I enjoy photographing landscapes more than anything, but my freelance work typically consists of portrait work, like engagement photos and CEO portraits.
For the past year and change I have not been working in the photography industry.  However, before that I was working at the largest photographic warranty company as the "go to guy" for marketing efforts.
I am happy to join the Photocrati team as the Community & Blog Wrangler.  You will find me blogging, chatting and engaging with the community here and on other Photocrati websites.
If you're reading this now, it means you may be interested in changing your WordPress theme to one created specifically for photographers.  Or it means that you already own the Photocrati WordPress theme and wanted to see what are the new happenings.
Either way, thank you for stopping by and I appreciate you reading my quick introduction.
There is a lot in the works here at Photocrati and so much that I cannot wait to share with you.  So please check back regularly, subscribe to the RSS feed and join us on Twitter, Facebook and Google Plus.
In conclusion, I want to hear from you.  Comment below and tell me what you'd like to read about on the Photocrati blog.  Your topic does not have to be specific to the Photocrati theme, so don't be shy!
Thanks for reading,
Scott