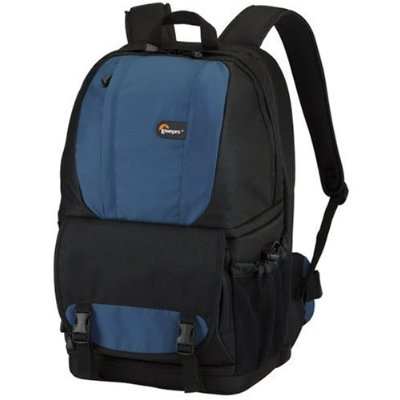 Combining backpack carrying qualities and roomy storage with sling-like bag accessibility to gear, the Lowepro Fastpack 250 ($119 MSRP) adds the modern necessity of a safe and padded laptop storage area as well. Lightweight yet sturdy, the bag has ample shoulder straps and side pockets, plus a back support belt and strap for added security and comfort.
Divided into two compartments, the upper has room for all sorts of items, including flapped memory card and battery compartments, chargers, wires, PDAs, and even an overnight kit, while the lower has padded, movable dividers for keeping camera, lens, and flash intact and ready to use. …
All told, the Fastpack 250 seems an excellent choice for travelers. Keeping gear safe yet readily accessible, with room for lots of other items in the kit that stay stowed until needed, seems to be the theme of this design. READ FULL REVIEW AT SHUTTERBUG.NET
If you own or have used this bag, let us know what you think! Leave your comments and thoughts below.
Get information and user reviews for this bag from Amazon: Lowepro Fastpack 250 (Black)