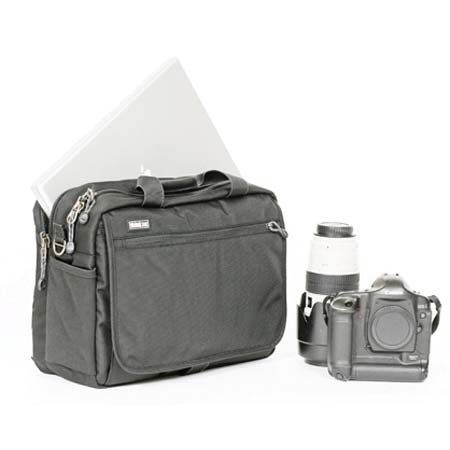 There are times when it's OK, even cool, to look the part of a professional photographer, but other times, keeping a low profile is a much smarter course of action. Let's face it, an obvious camera bag can make you a target for a soft or hard theft, and nothing ruins a vacation or business trip like losing all your gear.
That's the thinking behind the Think Tank Urban Disguise series of camera bags. This scaled line starts small and finishes quite large, all in a subtle, non-overtly camera-bag styling. At a glance, the bags look just like ballistic nylon briefcases and laptop bags, but, really, they're built to haul camera gear.
If you own or have used this bag, let us know what you think! Leave your comments and thoughts below.
Get information and user reviews for this bag from Amazon: Think Tank Urban Disguise 50, Plain Looking, Fully Functional Briefcase Size Shoulder Bag for Two Pro SLRs, Multiple Lenses & 15