Peter Burian tests this rugged, well-sealed 14.5MP camera with pro caliber versatility and extras such as Movie mode and in-camera HDR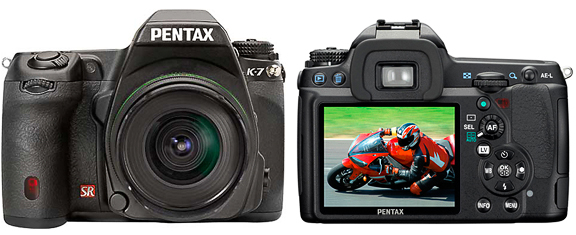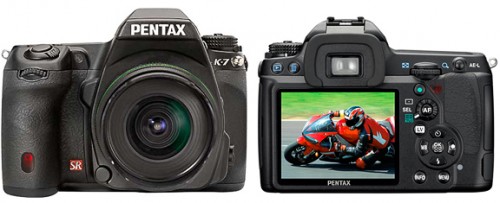 The flagship of the Pentax DLSR series, the K-7 is an unusually rugged semi-professional 14.5 MP camera that's built like a tank: with a splash-proof magnesium alloy body over a stainless steel chassis. While the 14.5 megapixel K20D is less pricey, the  K-7 is even more desirable. This newer model retains all of the K20D's best features but provides significant benefits:  faster (5.2 fps) drive speed, larger 3″ LCD with 920,000 dot resolution, a viewfinder with 100% coverage, plus upgrades for the sensor, processor, autofocus system, built-in image stabilizer and evaluative metering (now with 77 zones). More importantly, the K-7 offers some entirely new functions, including HD Movie mode.
Design and Features
This is a medium size camera with a large, comfortable handgrip and a bright viewfinder. The body, the optional vertical grip (D-BG4), the high-end DA* series lenses – and the new, affordable WR lenses – are all splash resistant. The 3 inch LCD monitor is fixed, but the 170 degree viewing angle allows for using Live View even when the camera is held at a moderately high or low level.
Pentax provided many external controls including two input dials, a thumb pad, and various buttons including one marked INFO. Press the latter twice for  quick access to a dozen frequently-used functions, reducing the need for hunting through the multitude of items in the full menu.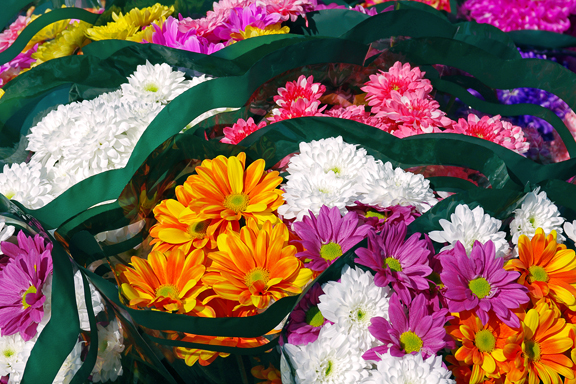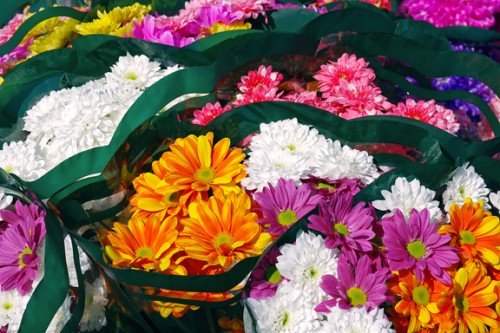 Check the specs and you'll note that the K-7 is equipped with most of the features you might expect in a pro camera, such as 38 custom functions, wireless TTL flash support and high-tech amenities. The most noteworthy include the Electronic Level Detection feature which helps to identify a crooked photo, plus Composition Adjustment and Horizon Correction for solving the problem.
The PRIME II processor can optimize the optical performance of the Pentax AF lens and provides adjustable dynamic range expansion plus a new HDR Capture mode: take three JPEGs at different exposure levels and the camera will combine them into one with maximum highlight/shadow detail.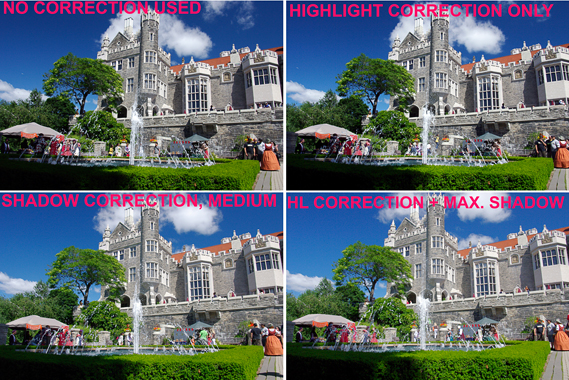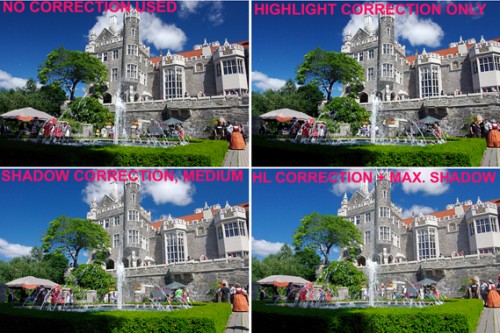 This new HDR mode – with Standard and Strong options – is available addition to the conventional Multiple Exposure and dynamic range expansion features. This mode was initially unique to the K-7, but a similar feature is also available now in some of the Sony Alpha cameras. (See the Sony A500 and A550 Digital SLR Review: Field Test Report ).
However, the Sony system allows for taking only two photos, not three. Pentax' HDR mode works very well, but the K-7 should be mounted on a tripod; that's because the three JPEGs must be identical to avoid ghosting.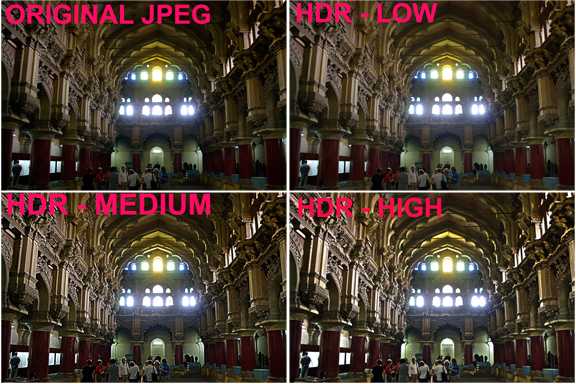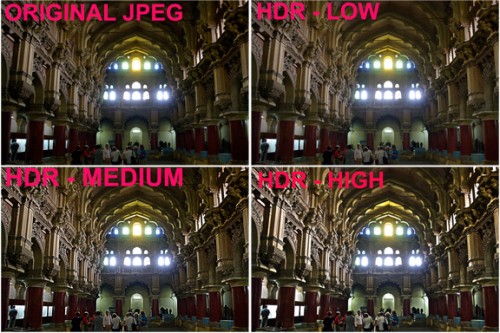 Live View and Movie Mode
Pressing the [LV] button activates a real-time preview of the scene. When shooting still photos, the user can select either of two autofocus technologies. With contrast detection AF (the default mode) there's no interruption of the live preview during autofocus, but AF operation is very slow: taking one second outdoors and 2 or 3 seconds indoors. (Contrast detect AF with Face Detection is also available.) Switch to Phase Detection AF, and autofocus is a bit faster but reflex mirror flip-flop interrupts the preview. In these aspects the K-7 is similar to many DSLRs.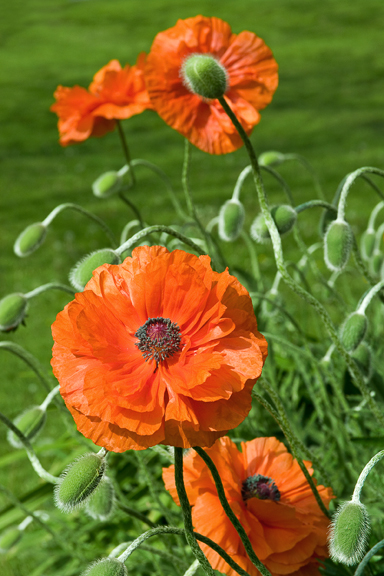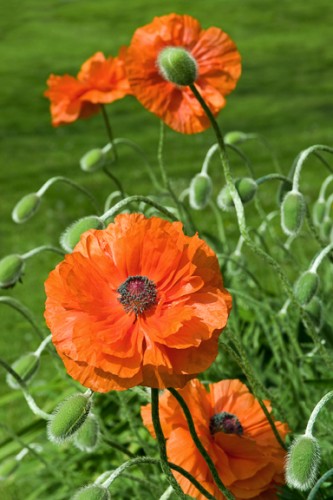 Select Movie mode and the camera can shoot AVI video clips at 1536×1024 pixels or at 1280×720 pixels at a fast 30 frames per second. At 1080p, it's possible to shoot 12 minute clips; for 18 minute clips, switch to 720p. The mono sound quality is acceptable as long as the subject is close to the camera and the user makes little noise. Do note that the K-7 accepts an optional (third party brand) external stereo mic; with this accessory it can provide pro caliber audio.
The camera's built-in image stabilizer – effective with any compatible lens – works in Movie mode, but autofocus is not available. That's just as well since AF would be very slow as it is with all DSLRs during video capture. Otherwise, the K-7 is quite versatile in Movie mode. The user can pre-set a desired aperture for depth of field control (before recording) as well as several overrides: exposure compensation, AE Lock, WB, picture style, the level for contrast, sharpness, color saturation and hue. Because videos are made in the familiar Motion JPEG format there's little need for expensive software for editing.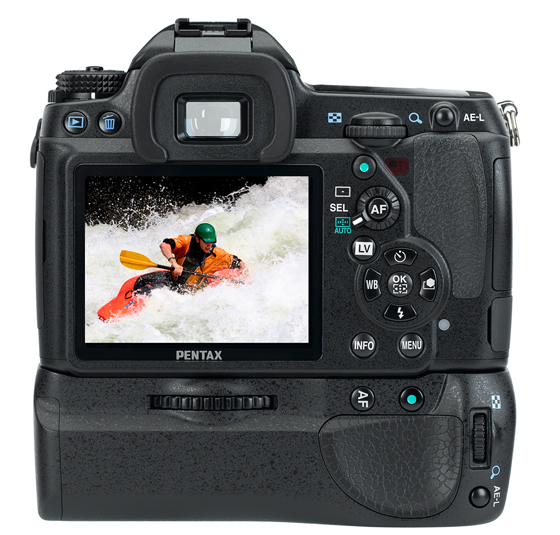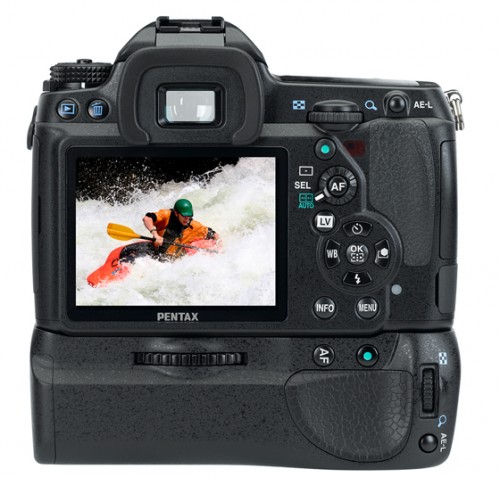 Evaluation: The K-7 is competitive with most other DSLRs in terms of Live View, but its LCD provides higher than average resolution. Frankly, only the Sony Alpha DSLRs provide much faster autofocus in Live View. It provides an adequate level of user control in Movie mode and generates very good HD clips. For the best results, avoid panning the camera at a very fast speed; this will minimize distortion caused by the rolling shutter. Overall, the K-7 is very competitive with most other DSLRs in terms of its video capture capabilities.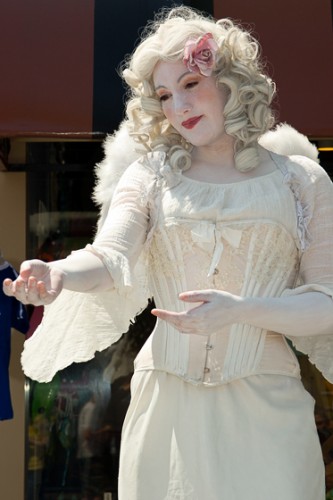 Playback Mode Palette
In addition to the numerous modes, features and overrides in capture mode, the K-7 offers many in-camera functions for modifying images after they are taken. After a photo is modified, it is saved as an additional JPEG on the memory card. In addition to basic items such as Rotate, Resize, Crop and RAW file conversion, the Palette offers several enhancing items. It's easy to tweak aspects such as brightness, saturation, hue, contrast and sharpness.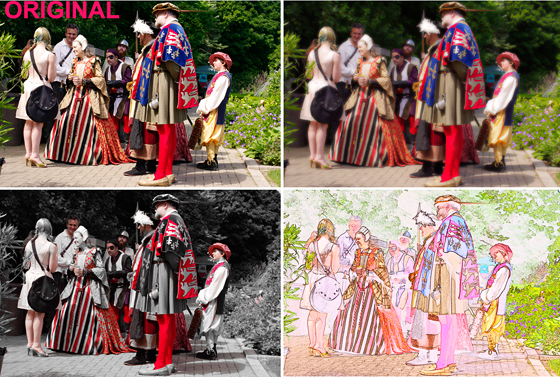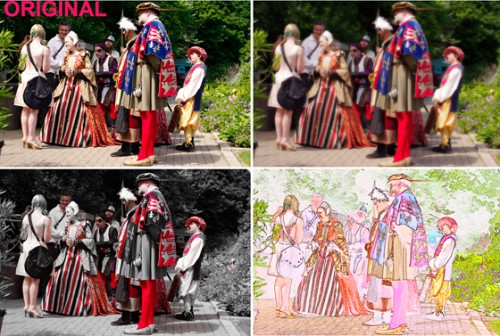 Creative photographers will also appreciate the more advanced options in Playback mode such as the 16 Digital Filters. These include Monochrome Effects, Watercolor effects, Soft Focus, Extract Color (conversion to b&w but retaining one selected color) and Slim (for an apparent slimming effect). There's also an HDR option to maximize the detail in both highlight and shadow areas. This works quite well and is much simpler to use than the HDR feature in capture mode.
Evaluation: Any of the effects produced by a Digital Filter can be achieved in pro-grade imaging software (perhaps with plug-ins), but that requires a great deal of technical expertise. By comparison, the in-camera enhancing features are simple and quick to use. The process is also intuitive, because the effect of each Digital Filter – as well as any change in intensity – is visible in the LCD screen display. While some of the filters produce gimmicky effects, my friends loved the camera's post-processing features.
Speed and Quality
The K-7 is quite fast thanks to a sophisticated PRIME II processor and a large buffer (temporary storage bank). It will fire 40 large/fine JPEGs in a burst at a full 5.2 fps. The SAFOX VIII+ autofocus system – with 11 points, including nine that are cross-hatched – is not lightning fast, but it's suitable for some action photography. For the best AF speed/reliability, use one of the SDM-series lenses with a supersonic focus motor.
While some competing cameras provide even faster AF than serious sports photographers need, the Pentax system is certainly reliable and very accurate. Even in low light, it will focus in about a half second-as long as the subject is within range of its focus-assist lamp.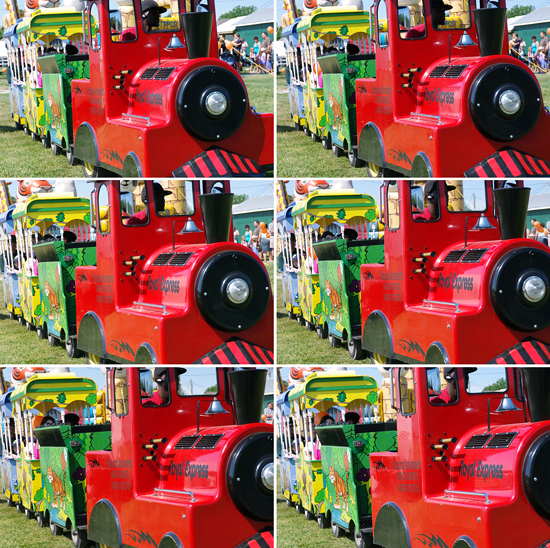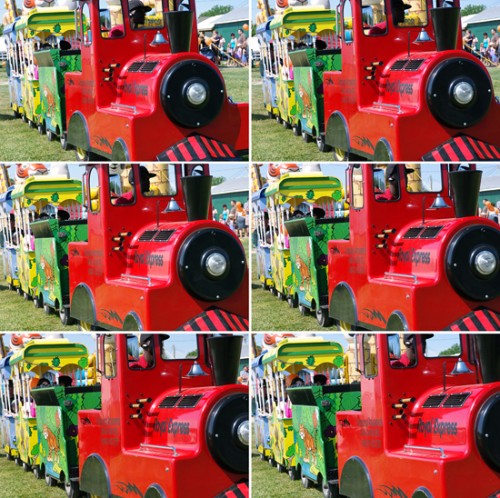 When used at the default setting in the Natural picture style, the K-7 produced large/premium JPEGs with moderately high sharpness, slightly low color saturation and acceptable color accuracy. It's well worth using the other picture style modes and/or the parameter adjustments to achieve just the right effect for any type of subject or scene. As expected, low ISO quality is very good. My best ISO 100 to 200 JPEGs are suitable for making exhibition grade 15×22″ prints.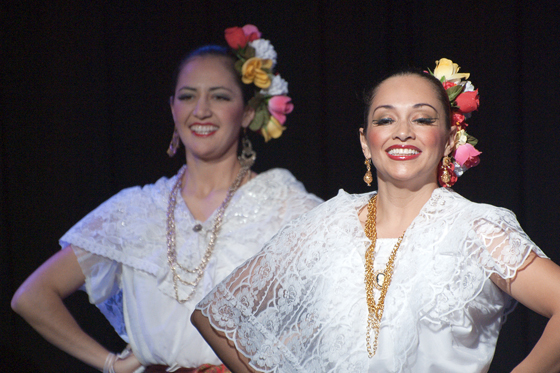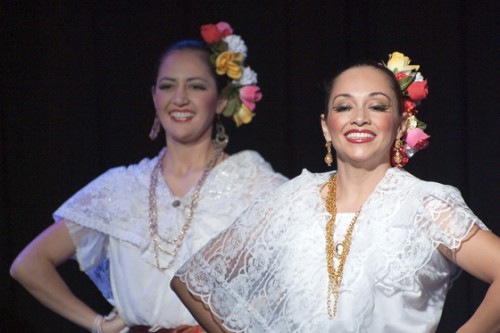 Digital noise is well controlled at ISO 400, but by ISO 800 – and especially at higher levels – the images exhibit noticeable luminance and chroma noise. Avoid underexposure and your ISO 800 photos will be suitable for very nice letter size glossies. (At default, the multi-zone meter is more likely to over-expose than under-expose.)
The Noise Reduction feature is "on" by default but the processing is not aggressive. Hence, there's little blurring of fine detail although some "graininess" is certainly visible. Frankly, in terms of image quality at high sensitivity levels, the comparably priced Canon and Nikon cameras are preferable.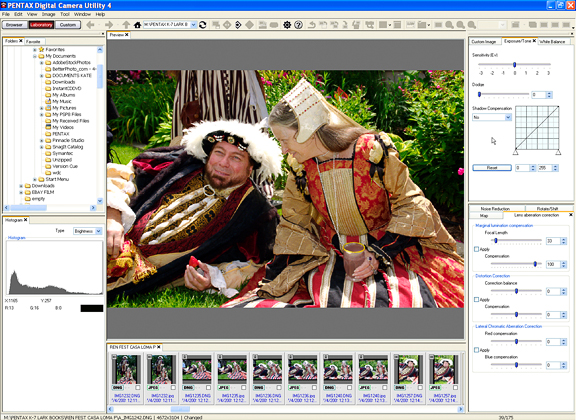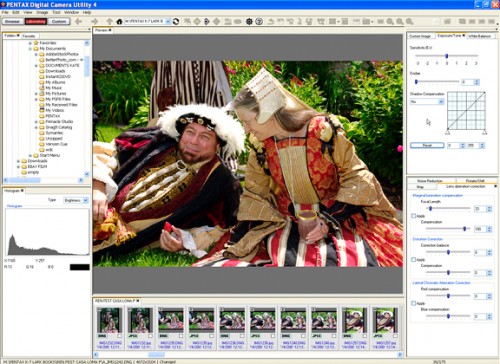 Evaluation: At the most commonly used ISO levels, the K-7 provides very high resolution and excellent JPEG quality at the Premium setting. Most users will be happier after setting in-camera sharpness to a +1 level. Photos made at ISO 100 to 400 with premium-grade DA* lenses exhibit excellent resolution. At higher ISO settings, it's worth switching to RAW capture. When using the Pentax Utility or another versatile RAW converter program, adjust the noise reduction feature to the optimal level for each image. That will definitely provide the best possible quality in ISO 1600 to 3200 photos.
Final Assessment
This is definitely the best Pentax DSLR to date in terms of versatility, ruggedness, speed and viewfinder coverage. Sure, the K20D was already packed with capabilities, but the K-7 targets an even more experienced photographer with additional amenities. While the many advanced functions make some aspects of operation complicated, it's worth taking the time to reach a high level of proficiency with the camera. (Shameless plug: you might also want to check out my book, Magic Lantern Guides: Pentax K-7.)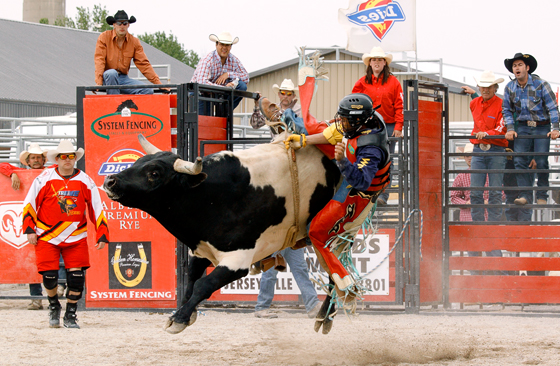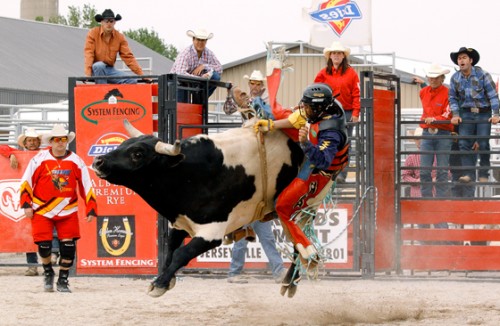 At today's "street" price around $1100, the K-7 offers excellent value. In terms of feature set and build quality it's competitive with more expensive cameras of other brands. In my estimation, this is a very desirable DSLR that's perfect in many aspects for the advanced photo enthusiast. It should particularly appeal to those who often shoot outdoors in inclement weather. While comparison shopping, be sure to check out the Pentax K-7 (preferably with a high-end, ultrasonic DA* SDM lens). Take a few photos on your own memory card while trying out the many features and you'll probably agree that this is a strong contender in the prosumer DSLR category.


For Technical Specifications, visit: Pentax' K-7 website
Check the latest prices and user reviews at: Amazon Pentax K-7 14.6 MP Digital SLR with Shake Reduction and 720p HD Video (Body Only); B&H Photo Pentax K-7 Digital SLR Camera Body