Question
What is the advantage of the new cameras without a pentraprism and a reflex mirror … like the Micro models from Panasonic and Olympus, and the Samsung NX? Is the benefit simply smaller size versus a Digital SLR? In that case, why wouldn't someone just buy a smaller camera like the Canon Powershot G11 which also has a built-in viewfinder? R.N.
Answer
The primary appeal of the "mirrorless" or "non-reflex" cameras – and their new petite lenses – is certainly the greater portability. Of course there are some intangibles as well with the latest Micro Four-Thirds cameras: the Lumix GF1 and particularly the Olympus E-P1 and E-P2. These models are very classy and they feature rangefinder-like styling, which appeals to many camera buyers. (See my Olympus E-P1 Review: Field Test Report  ) But let's discuss some of the other important aspects to clarify additional issues.




While cameras like the   Powershot G11 are compact too, they do not accept interchangeable lenses. That is a serious drawback for anyone who appreciates the ability to use ultra wide, macro and long telephoto lenses, particularly those with very wide maximum apertures.   (See my  Canon Powershot G11 Digital Camera: Field Test Report  )
The larger Micro Four Thirds Lumix G1 and GH1 are equipped with a viewfinder; while it's electronic (not optical) it does provide through-the-lens viewing. (See my Panasonic Lumix DMC-GH1 Review: Field Test Report  ) And the newer E-P2 and GF1 accept electronic viewfinder accessories. The PowerShot G11's zooming optical viewfinder may be preferable in some aspects, but it's very small, produces high distortion and does not display 100% of the actual picture area.

The Micro Four-Thirds cameras employ a (18×13.5mm) sensor that's much larger than the one in the PowerShot G11 (7.6×5.7mm) and in nearly all other cameras with a built-in lens. An oversized sensor allows for much larger pixels for superior image quality at high ISO levels and for greater dynamic range. Note: Sigma's DP cameras and the Leica X1 – all with built-in lenses – employ even larger sensors than Micro Four-Thirds cameras.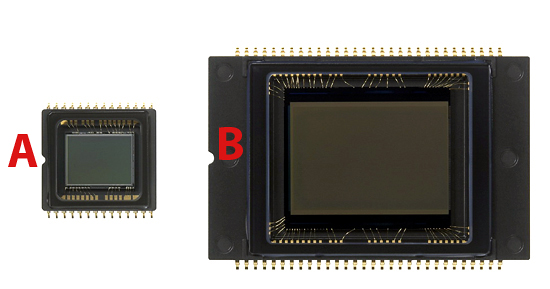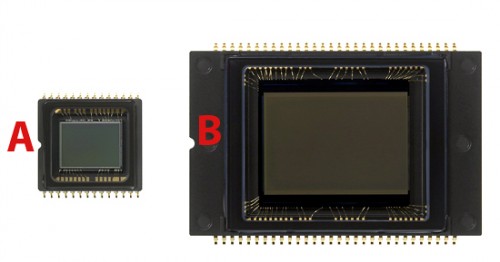 The 14.6 megapixel "non-reflex" Samsung NX10 (to be available in spring) is larger than the Micro Four Thirds cameras, though smaller than DSLRs. That's because it employs the larger (23.4 x 15.6mm) sensor that's common in DSLRs and it's equipped with a built-in electronic viewfinder. In the future, other manufacturers may also introduce cameras without a reflex mirror or pentaprism. Like the NX10, those will probably employ large (DSLR size) sensors and accept entirely new, smaller, lenses.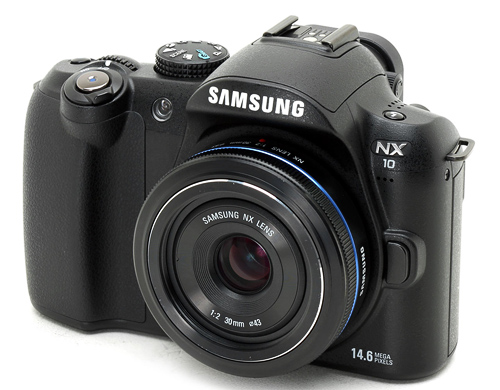 While DSLRs will remain the primary choice of serious photographers, others – including their families – appreciate the smaller/slimmer/lighter equipment. And many ardent photo enthusiasts want a second, more portable, but very versatile camera. So, while it's tempting to believe that a mirrorless interchangeable-lens system targets snapshooters, it actually appeals to a much wider range of potential buyers.