Our friends at Preveal acquired an amazing sales product called Salesographer, and they just relaunched it with a new lower price.
Salesographer is a pricing and profit-boosting sales strategy for photographers lacking the cash flow drive and the sales mindset. You will learn pure, not-from-concentrate sales & pricing education that will take you step-by-step on how to price, present, and sell your photography, without feeling like a sales person.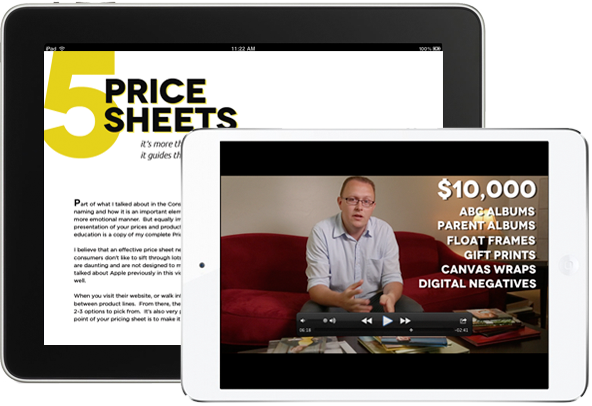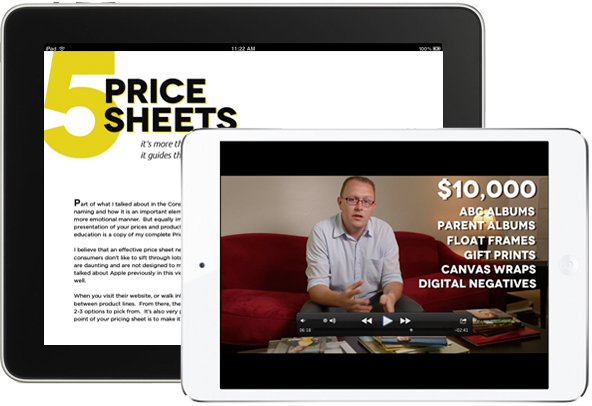 Salesographer teaches you:
How to really price for profit
How to package your products around their value
How to teach your clients to understand your value and your process
How to effectively sell your photography without becoming a sales person
How to maximize your client's excitement without high pressure tactics
How to get the most out of an in-person presentation
They also threw in some goodies that will get you started by implementing what you learned. These goodies include a PSD and InDesign copy of the same Price Sheet, Pricing Guide and Contract Spencer demonstrates in the videos, and a $50 Gift Card for ProDPI.
I spoke with Chris the prior to the relaunch to discuss the product, the future of it and more.  You can view that conversation below.
Sales In Photography
Sample Video
If this sounds interesting to you then please head over to Salesographer and to read more or to pick up your copy at the new discounted rate of $74 during the re-launch period.
Thanks for reading and good luck with your sales,
Scott