What kind of photography do you do?
I like on one hand, images that reflect the mood of a situation and thereby have an illustrative character that goes beyond the actual situation and on the other hand I am fond of photographs, that reflect the essence of a person or situation. Thematically, I'm interested in the "between" or, as the famous anthropologist Victor Turner's once said the "Betwixt and Between".  So my topics are ritual, religion, culture …. ethnological topics.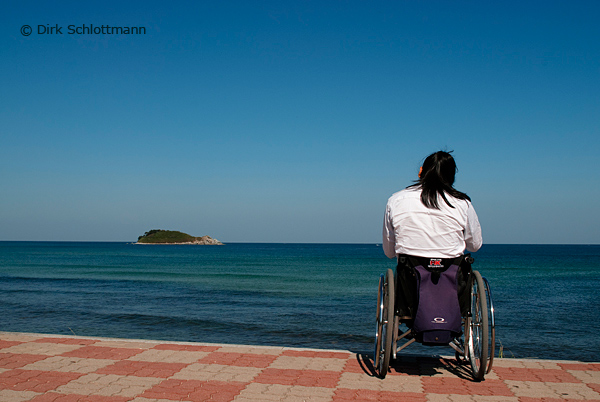 Story behind the image: The man in the wheelchair and the little island are a intense metaphor.
How would you describe your style?
I am an visual anthropologist. So I would describe my style as a mixture of docu and art.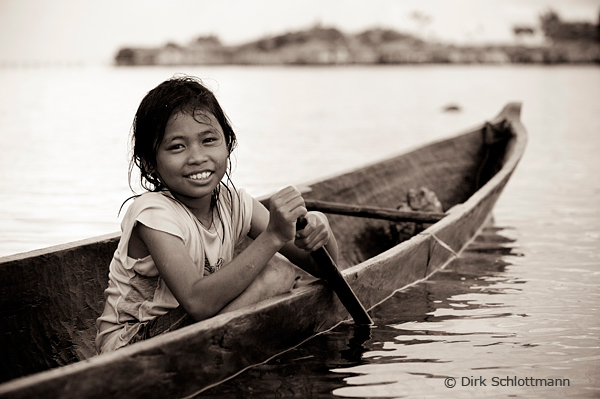 Story behind the image: The photo "seagypsy girl" is a sweet, charming portrait I took at Sulawesi.
What or who inspires you?
I like the korean docu-photographer Kim, Soo nam, the portraits of Eric Lafforgue, some works of Michael Ackermann, the incredible work of James Nachtwey and many others.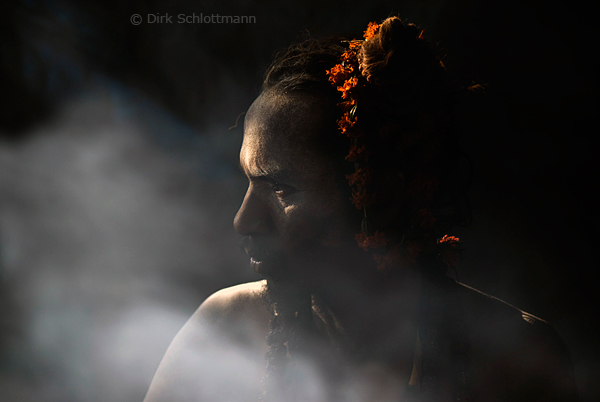 Story behind the image: I like the photo of the naga baba because it has special lighting conditions, which give the perfect setting to the Naga Baba and his spirituality. It reminds me of a fantastic time at the Kumbh Mela in India.
What gear do you use?
I shoot with a Nikon D700. Therefore I use different fixed focal lengths: 20mm, 24mm, 35mm, 50mm and 105mm. I do not work with a zoom. Usually I opt for a lens and then I try to capture the subject with this focal length. When I am done I might  change to a different focal length.
–
Links
Website: www.photoanthropos.com , http://www.mabellephoto.com/photographe-dirk-schlottmann-g10101.htm