Update: 10/24/18 – The design library has been discontinued as all our presets are included within the theme itself. You can see all included built-in presets here.
Here at Photocrati we want to make it easy for all creatives to create their websites. That is why we include easy color and font selections in our customization panel.
A few versions back we introduced a new preset export feature. That means that Photocrati theme users have the ability to save, export and import presets they create. Currently the export feature will not include any custom graphics you include in you designs, but we hope to add that in the future. However, any CSS modifications you make will be included.
With that all said, today we are happy to introduce our new Photocrati Design Library.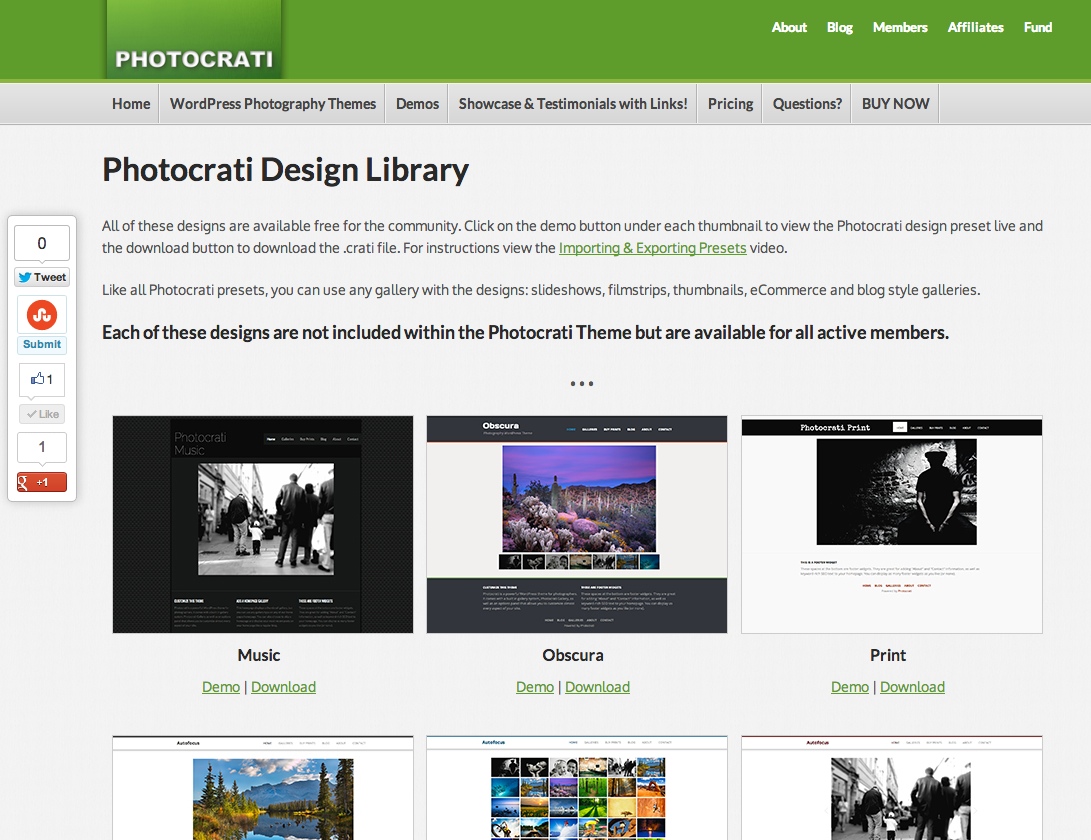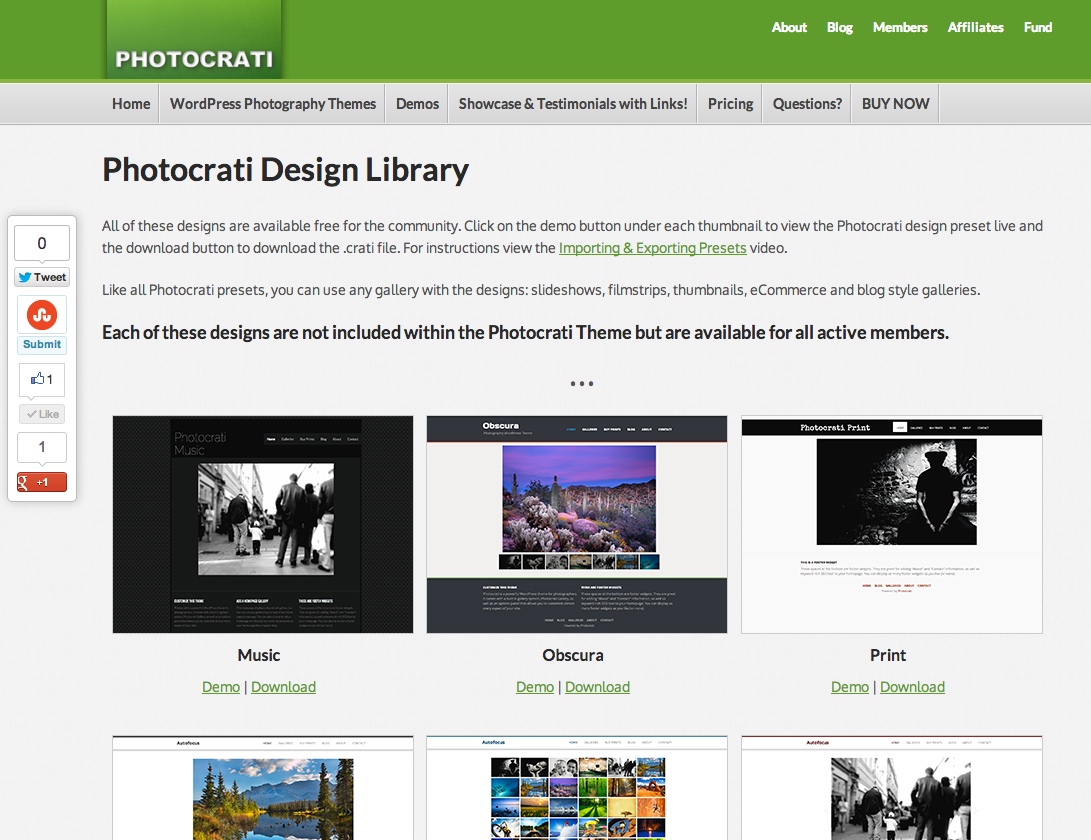 There you can view new presets and download them to try on your website.
Why a design library? The Photocrati theme already comes included with many built-in presets, and instead of overwhelming customers with so many options at once we decided to make a separate place to find and use more.
To see the new designs, click over to the Photocrati Design Library, then click on the Demo link below the screenshots. If you want to try one of the presets, click the Download link and a .crati file will download. Then within your theme options you can import and use the preset.
(We recommend updating to the latest version of Photocrati and saving your current customizations before enjoying the new designs.)