I've seen photographers spend piles of money on lovely photography websites with lots of fading images, music tracks, pretty pages and more.
I often wonder how good those websites are at converting a visitor into a potential client?
The "pretty factor" helps, sure. But what other elements can help a photography website: generate a visitor, engage them enough to cause them to stick (or return), and, ultimately, to get them to convert into a phone call, email or web form submission.
I spent the past eight years studying a variety of websites across hundreds of industries, not just photography. I've put together a list of things that I've seen be the most successful.
Three ways to ensure your photography website is performing to its fullest potential
1. Is anyone visiting?
A pretty website is worthless if no one, or not enough people, visit it. How much is enough? There is no "enough".
I personally believe that in order to continue to be successful in your business, your website traffic should be higher this month than it was last month or higher this year than it was last year. For those of you in seasonal businesses, perhaps the comparison of same months within prior years is most relevant, where more steady photography businesses can just look month over month within the same year.
If you have no idea how many visitors are coming to your website, use Jetpack or Google Analytics or see if your hosting provider offers a stat package.
How often should you watch your website traffic?
Once a week is sufficient. You should be looking for a few things:
Where are people coming from? (ie what sources are they coming from? Facebook, Pinterest, Email programs, etc?)
What search terms are they using to find your website? (i.e., are people only Googling your name? Or are they searching and finding you using more general terms?
What is the quantity of traffic and how does it compare to last year, last month, etc?
2. If people aren't visiting or finding you, fix something (or a lot of things)
Obviously I could write a dissertation on website SEO. If you're really into optimizing your website for search, check out this amazing community here. I would write about SEO more, but I'd rather leave that topic to the experts. 🙂
People not finding you could be because of poor SEO. It could also be because of any number or combination of the following:
Your overall reach in social media needs to be improved (get more fans or followers!)
You need to post more links from social to your site (give those fans and followers a reason to visit your site!)
You need to get more links to your website listed (naturally) on other websites (a great way to do this is by guest blogging!)
3. You need to blog (or blog more)
Most photographers run a blog on their own website. But I believe the target audience for future clients is often lost in the process.
Take a look at your own blog and evaluate it based on these simple questions:
Does my ideal future client find anything of value in my blog?
Do my posts help my ideal future client make a better decision about purchasing photography (hopefully from me)?
Does my blog truly speak to the needs of my future client?
Editors note:  What's your blogging strategy?
If the answer to those questions is "no", then you may be using your blog as a diary of what you've done.
Instead, consider using your blog to diary ways in which your clients prepared for a shoot, participated in a shoot by holding a prop or light reflector, added to the fun of a shoot or any other idea that might help your future client see what a shoot with you can be like.
Educating your future client is key.
There is an insanely overwhelming list of things that new photographers need to learn as they launch their photography business. A website that converts visitors to potential clients is just one of them!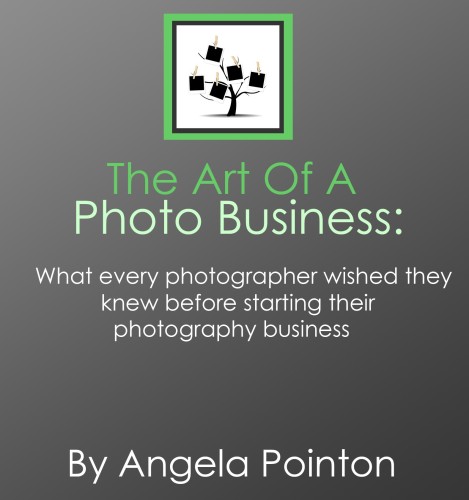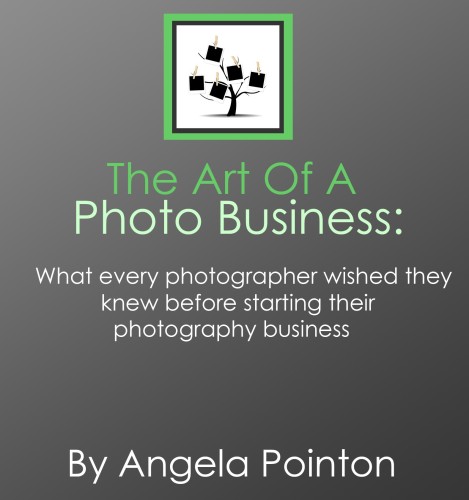 I recently wrote a brief e-book titled: The Art Of A Photo Business: What Every Photographer Wished They Learned Before Starting Their Photography Business. It contains marketing advice, business tips and miscellaneous motivational "umph" for every single photographer seeking a better way to approach their business. Photocrati readers get it for just $7 until 4/30/13. Buy it by clicking here and use coupon code LH48A.
–
Angela Pointon is the founder of Steel Toe Images, which offers marketing advice and inspiring motivation for photography business owners. She recently published her first book, The Art of a Photo Business. Find her on her blog, YouTube, Facebook, Twitter, and Google+.