One of the very common questions that come through Photocrati discussions, our Udemy courses and the Photographers SEO Community relate to social media and blogging.
You see, working photographers have so much on their plate from planning, shooting to processing. So how does a photographer, trying to make a living with the craft, find the time to be active on social media and write articles that can increase engagement on their website and customer conversion?
These are always great questions, and there is no one true answer. So instead of pretending there is, we decided to ask advice from our friends, working photographers and industry experts.
But before we get to those, I want to share a couple of articles that also cover this topic. The first is one that I wrote for AddMe.com on time management and the other is on my personal blog about using Buffer to automate some of your social media tasks.
Social Media & Blogging Time Management Advice
Below you will read what they have to say. Please don't be shy, and be definitely visit their websites to learn more about them and see what else you can learn.
---

I blog and post to social media as part of my workflow. I find that if I don't do it right away, it won't get done (which I've been guilty of more than not lately). I try to have a blog post up and ready to go at the same time I send the client their final gallery so they can share their favorites with friends and family via the blog right away.
Then I schedule several posts to Facebook over the next week with images from their wedding so that I have content ready to go, and link back to the blog post to get people to see more and land on my blog. Scheduling allows me to do 1-2 weeks of social media content in less than 30 minutes at a time, so it's definitely a huge time saver.
---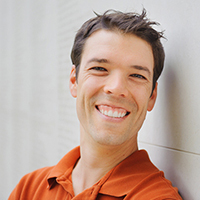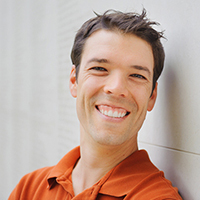 I spend most of my blogging time writing for others, and getting others to write for me. The guest posting workflow offers two advantages over a standard blog routine…
1. Create a relationship with another blogger
Writing for someone else has many benefits. I can get promoted on almost any website without paying just by contributing an article. It helps my branding exposure, social media numbers, and search engine optimization. Plus I get a personal connection with an influential person that can lead to partnerships, knowledge sharing, and new opportunities.
2. Add new voices to your website
I get tired of writing the same old thing and I'm sure my audience gets tired of it too. I can solicit a guest post, or interview someone of influence, to add a new point of view to my site. It spreads good karma to those who you feature (see #1 above for relationship building) and they are likely to share that contribution with their followers who will now be introduced to my site.
Try it for yourself. This month, ditch two posts you would have normally written for you own site. Take that time to write a story for someone else, and ask someone you admire if they want to be featured on your site.
---

Blogging is one of the hardest and easiest jobs I've ever had. It is easy because it is FUN. It is hard because it takes a lot of self-discipline to work when working from home because the bed is calling my name after I get the kids off to school. As a mother of three and running a photography business in tandem with The Law Tog Blog, schedules are very very important. I try to work on a strict X:XX – X:XX schedule but always have to be flexible to work around photography sessions, family commitments and life in general!
My electronic calendar that automatically syncs to my computer and husband's phone and computer are my life lines. If something isn't put into the calendar, more than likely it won't get done. We joke that we have to schedule in 'date nights' but it is true. Don't mistake this for being a workaholic, in fact, keeps me from working more than needed. By glancing at the color-coded calendar I can do a couple of things quickly (1) balance between family colors and work colors to make sure that work is not completely taking over my life, (2) formulate quick responses when determining whether to take on new commitments, and (3) not get so overwhelmed I forget simple things (such as paying bills or taking the trash can out on trash days – YES that is on there!).
On top of the calendar comes the necessity for a smart phone. I'm able to either have my social media posts scheduled or post a quick message to keep my audience engaged. I'm notorious for sitting in the car pick up line at school and throwing out some posts and emails. Must work when able so I can have family time be, exactly that, family time.
---

For me, it's ALL in the scheduling and automating. On my Google calendar I have separate colors for different things. I have a specific color for blogging, my boudie shorts blog for boudoir photographers, and I then schedule when the blogs will run with what topic. I then always write the blog posts in advance and schedule them through wordpress.
If I can, I schedule posts promoting the content via social media and automate as much as I can as well. Since I'm blogging and running a full-time photo studio photographing 150+ shoots per year at the same time, automating is a life saver for me.
---

We blogged before we were photographers. It's actually how we met! And then when we started getting into photography, we used it to document our learning process. Once we jumped into a photography business, it just seemed natural to blog.
Then, as any business owner knows, things got SUPER busy with all the other tasks that go into running a photography business. And some days blogging was a challenge. But we knew one important thing – blogging is an incredibly effective way to reach your ideal clients.
Not only does it help you get found on Google, but it also lets new clients get to know you, gain insight into your approach to photography, and see your latest and greatest work. Comments on your posts are like mini-testimonials that help prospective clients feel more comfortable with you. And you can even blog tips for your clients to show them how helpful you are (like "My 5 Favourite Places To Shoot" or "How To Prepare For Your Photos Without Getting Stressed").
So even when things were crazy busy, knowing value of blogging helped us make time for it. Put it into your workflow, do it consistently, and you'll find your blogging groove!
---

Let's face it. social media takes a lot of time – time that you would probably prefer enjoying life.
Therefore, my mantra for balancing social media and life are summed up in two points:
Use the platforms that work and discard the rest
Don't change gears (explained below)
The fact of the matter is new social media platforms will always sprout up. Some are more useful than others. Don't waste your time on mediums that yield little to no return. This is parallel to the 80-20 rule.
According to Living Life the 80/20 Way by Richard Koch, he summarized this rule nicely for entrepreneurs and business owners.

80% of your profits come from 20% of your customers
80% of your complaints come from 20% of your customers
80% of your profits come from 20% of the time you spend
80% of your sales come from 20% of your products
80% of your sales are made by 20% of your sales staff

Therefore, in order to successfully maximize your effectiveness, you must focus your energy on the 20% that yields you 80%. Don't waste your time on things that yield you 20%, but takes up 80% of your time.
When you have selected the best social media platform(s) to use, don't multitask. Focus on one task and plow through it. Imagine reading 10 pages of a book, then reading 10 pages of another book, then reading 10 pages of a third book. Repeat.
How far did you actually get? How much further would you get had you just focused on one continuously? Therefore, don't try to edit photos, schedule tweets, Like status updates on Facebook and reply to emails. Focus!
---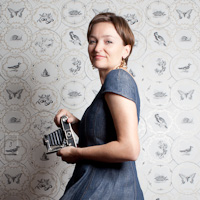 Regarding how I find time to blog and manage social media as a working photographer, first and foremost, I don't stress about it too much. If I unplug for a few days, I'm okay with that…I don't want my life to be lived 100% online so there are times when I make a conscious decision not to blog or do social media…when I'm on vacation with my family, dining with friends, or recently, we backed off while preparing to open our studio…we only did Pinterest where I could post design ideas for the studio on a Pinterest board…so it was useful to me and interesting to our client base and kept our workload manageable.
When I am not in any special circumstance like that, I do a few things:
For the photo blogs, I keep the posts reasonably short and just frequent enough – I write the commercial blog that doesn't need many posts and I rarely post more than 1-3 pictures…I only want my very best work up there and photo editors don't have a ton of free time…they are really using it to see what I've been photographing lately. I write the non-"real weddings" posts on our wedding blog – you'll always see my posts are about a paragraph long, maybe two and I think in the photo business that's fine…people are coming to see the images. A blog post is a lot easier to take on mentally if you know it's going to be manageable. For our education site we are just starting out and only posting once a month. I set a goal this year to just populate the site with a number of valuable blog posts…I want it to be more about quality than quantity. I batch-write these posts (usually while traveling)…so I can tee them up when I'm ready. My husband is a great writer and does the "real wedding" client blog posts…they are a little longer but not by too much…there are more photos in these because we are trying to show how we tell a story…this kind of post can take all day but we feel it's worth it because it will get viewed over and over again when clients search for certain venues, when the bride sends their friends, etc.
For social media, I will take a peek at Facebook in the morning and see if there's anything I want to comment on or create. I only Facebook in the morning or evening because that's when I get the most hits/comments from my clients. I fit in the rest of social media when I'm "waiting" – waiting for images to load, my Lightroom catalog to open…I Instagramed from my son's soccer game last night. If I'm at an event that has a lot of public interest (photographing The Mets or New York Fashion Week), then I do make a point to tweet and Instagram it before or after the shoot. Pinterest is my guilty-pleasure…I get into it infrequently but when I do, I love it and do it a lot. Business-wise I did sit down and create "boards" with different color schemes for family photography that I send parents to when they ask me what to wear….and I did receive a wedding lead that found us on Pinterest this week so I may have to focus on it more. I haven't even tried to get into Tumblr, Flickr, etc…I know I'm at my limit!
I do believe in technology …I use Hootsuite to update Facebook, LinkedIn and Twitter all at once and I have Instagram forward automatically to Facebook. We use a program called "Stomped" for blogging that easily assembles 2-5 pictures into one template with borders between (when you don't want to show 1 big picture after another).
I also think about a blog post as "creating content"…where else can it be used…our newsletter, a future e-book, social media, etc.
Overall, social media and blogging are an important form of marketing and a great way to start a relationship with someone you don't know or keep in touch with someone you have a real relationship with, but everyone can only do so much so it helps to prioritize it and whether your message and choice of social media reaches your specific target clients.
---
Marie recently posted an article, How To Use Social Media So It Doesn't Overwhelm Your Life, and we thought it was well worth including in this article. Marie is a very smart marketer with tons of great advice to share. Please view her video here or visit the article by clicking on her name in the headline above.
If you're the type of person who keeps saying they're going to be more social or blog more, but find ways to not follow through then this video is for you. Derek has a great advice on how to stop procrastinating and start doing.
Conclusion
This article is pretty long, but has so much valuable content. We hope that you have enjoyed what you read and that you are walking away with an improved or fresh plan of action for your social media.
Remember, automation is ok to a point. So find ways to help yourself, and spend more time doing what you enjoy.
Thanks for reading,
Scott