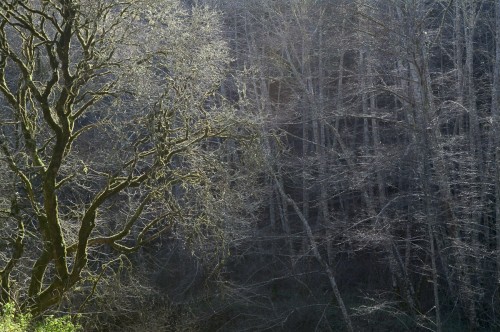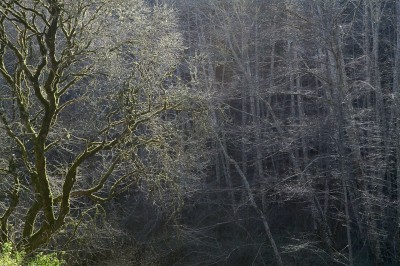 If you like this article, you can now get the book! Joe has expanded the "Tuesday Composition" series into an inspiring new ebook on composition, especially for nature photography. Check it out: The Tuesday Composition.
Last week, we talked about direction in composition and how it relates to movement. There are several other themes that occasionally play into direction in composition, today we'll briefly talk about a couple of them in no particular order. None of them are relevant to most images, but each of them seems to occasionally come into play when I think about how I'd like to compose an image. Perhaps a few of these ideas will be helpful to you as well.
While I've had trouble finding a good reference to the history of the idea, it has been understood for some time that reading direction has a cultural influence on how we look at images. In much of Western culture, we're more likely to parse images from left to right. If there is an implied horizontal sequence in an image, we'll probably read the leftmost object as coming first–or at least read it as the more primary object. This is far from an absolute. And in nature photography we'll rarely have the opportunity to invert the world (at least outside of the digital darkroom), but occasionally I've given that idea consideration in composing an image. It's interesting to take an image and look at how different it feels when flipped horizontally, I recommend trying it on a few of your own images.
A related idea comes from the world of graphic design, when you're putting together something that mixes images and text, the piece will feel more harmonious if any motion in the image moves in the same direction as the text.
Sometimes we have choices about whether to place an object higher or lower in an image as well.
While it seems to me that photographs that read left-to-right are sometimes more effective (to folks who read left-to-right) than the other way around, I think it's less often true that reading direction plays into top-to-bottom. In landscape photography, the bottom is usually "near", and many photographs seem to end up being read more "from near to far" than in any particular direction.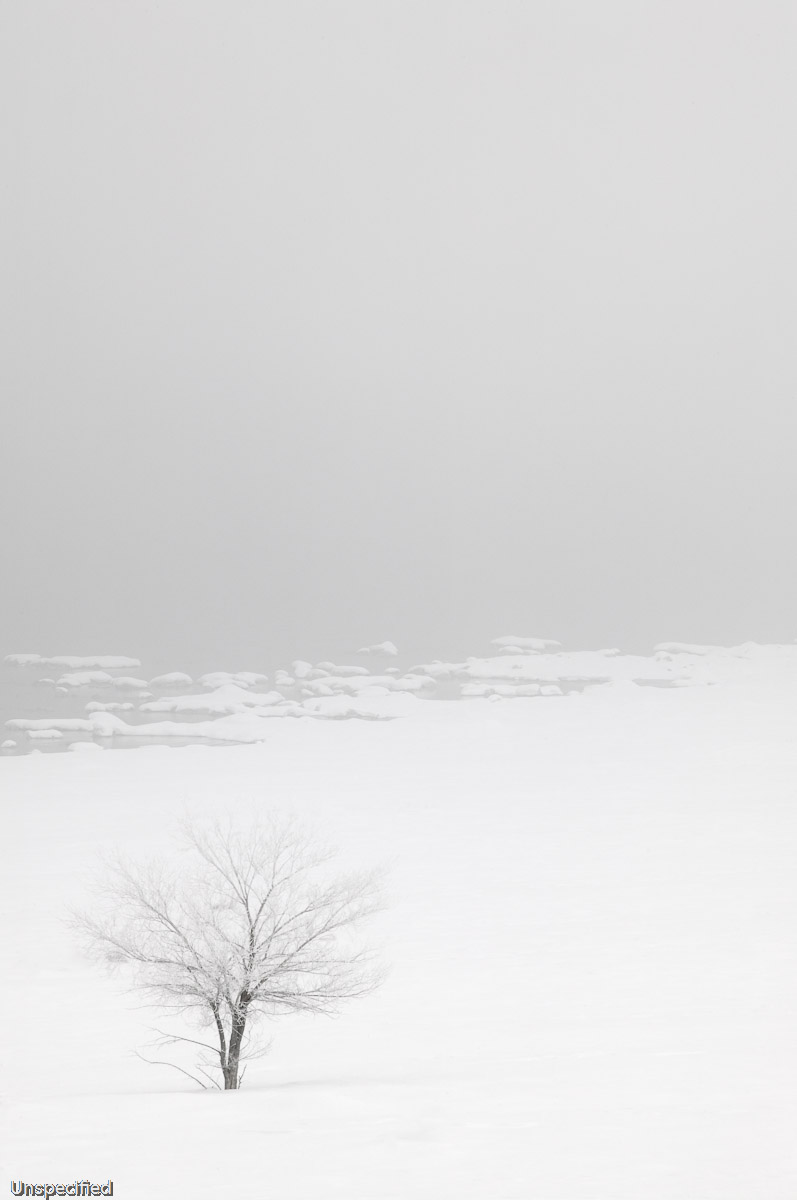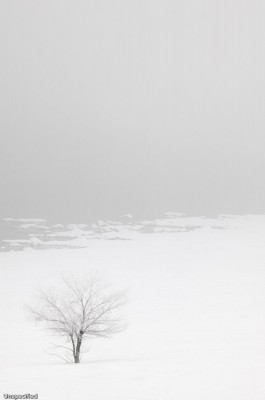 Perhaps the simplest observation I'd make is, looking through my images, more often when I've had the choice to place an object "high" in an image or "low", most often it has felt better "low". I think this is a matter of weight, if you have a smaller "thing" set against a flat background, placing the thing high in the image can feel top-heavy and imbalanced. If it's an object on a flat ground or seascape, a lower placement in the image will result in a greater sense of space. In  Pogonip and Lake Shore, Mono Lake, if I'd framed the photograph to put the tree high in the image I would have had far less "room" in the image just because of perspective.
As with any of these ideas, exceptions are legion. While a bottom placement of a climber will give her or him space to move into, it robs the image of any sense of the peril to the climber. There's something about a small climber at the top of a very big wall that really emphasizes the sense of danger and vertigo in a climbing image.
This concludes my discussion of direction for now. Over the next few weeks I have a few posts that talk about different shapes that seem to often come up when we talk about composition, and tie those ideas into what I've already said about lines, symmetry, edges, and yes, direction.