What kind of photography do you do?
I'm known as one of the top wedding photographers in Tulsa.  On my website, I use Photocrati galleries to showcase my new emphasis on families and children.  It's working quite well — I continue to receive compliments on my site design.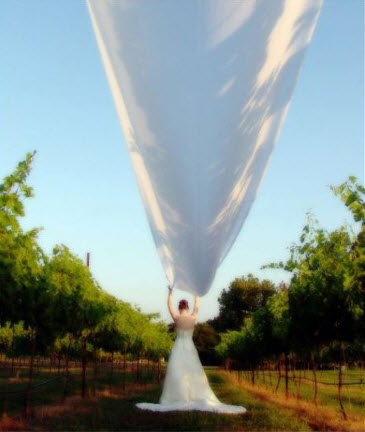 Story behind this image: This is the photo that launched my photography career. This image has been used in various ads, business cards and marketing media. After 7 years, I still get compliments on this photograph.
How would you describe your style?
Based on the situation and client, I employ a blend of traditional and photojournalism style. I prefer photojournalism for my wedding shoots. Photographing children is usually play time that happens to be a photography session. Capturing laughs and true happiness is much more fun and creates much better photos than traditional posed shots.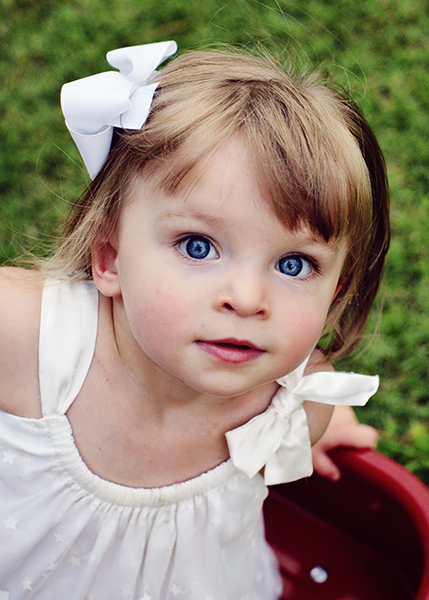 Story behind this image: Vella is a great shot of a little 2 year old girl who wouldn't sit still and just wanted to play, which was fine with me! I got this cute picture when I told her that Dora the Explorer was in my camera, and if she looked really closely, she might be able to see her in there! She was studying my lens which allowed me to focus on her eyes and capture the shot I wanted. She even told me that she DID see Dora.
What's your approach to post processing?
I have an established workflow that involves sorting into the "good" pile and the "not as good." The good pile gets cropped and edited in Photoshop, then uploaded to my proofs page for customer review. Upon receiving a customer order, further editing is done to create the perfect photo for my customer.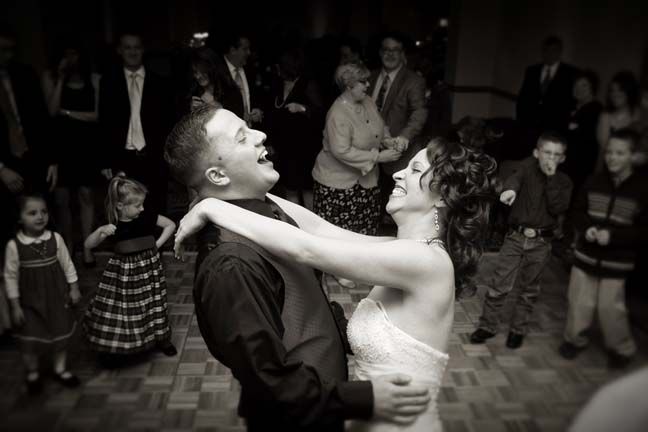 Story behind this image: This is one of my favorite wedding photos.  The hidden story is that the groom is a Marine who is soon going overseas.  Even though the night was very emotional for all involved, this photo captures a moment when all cares are forgotten and the couple is enjoying a pure moment of happiness.  The couple is engrossed in their own world and oblivious to the young spectators around them. I did not want to disturb the couple so I knew I had to capture this in a single shot.  I held the camera up high over their heads and did not look through the view finder.  I watched their expressions through my own eyes and when the moment was right, I released the shutter.  I think I got it right.
What or who inspires you?
Children inspire me – even my own. They have unending curiosity, energy, trust, and a willingness to please. At what point do children lose these amazing qualities? Even to this day, my father inspires for me for his incredible work ethic. Through good health and bad, he always has a desire to provide for his family.
What gear do you use?
– Sony A700 with various Zeiss lenses.
– Alien Bee lighting
– Home made backgrounds for studio shots
– The tall grass in my field with a vintage blue couch
– HP mobile workstation with Photoshop and Nik's plugins.
–
Links
Website: http://www.gentryfoto.com
Facebook: https://www.facebook.com/#!/GentryPhotography
Twitter: https://twitter.com/#!/gentryfoto