With Photocrati 4.6, we added new styling and a new 10 Stop preset. By adding a new import/export preset option makes it possible for users to create, buy, sell and trade presets with other users.
While we already have a variety of presets built-in, we wanted to give you a Sandbox preset to get your creativity going.
Think of the preset like an empty whiteboard, canvas or picture frame.
Fill in the blanks with colors or if you understand CSS add advanced styling as well.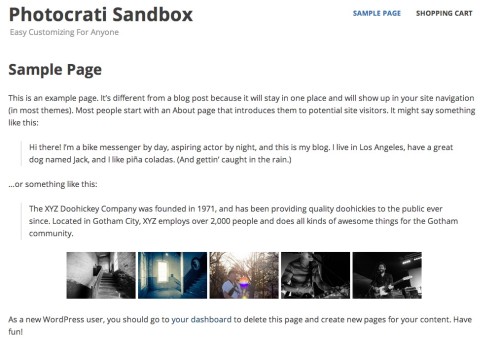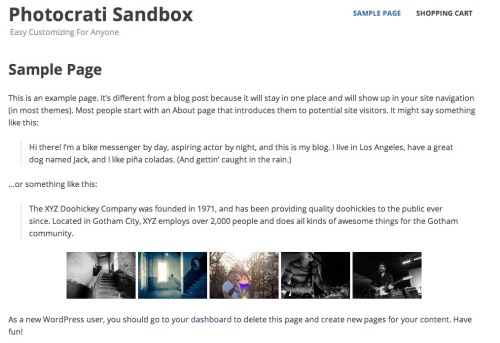 Click here to download Photocrati Sandbox.
Then visit the previous article on importing and exporting to see how to add the Sandbox to your theme.