Gaining online visibility for your photography business can be a challenge. Given the highly-competitive market you're operating in, you'll need to find ways to set your business apart and attract customers.
Fortunately, social media can offer some unique opportunities for you and your business. For example, running a contest on your social media account pages is an excellent way to interact with your existing followers and attract new ones.
In this article, we'll take a look at how you can use social media contests to grow your photography business online. Then we'll talk about how you can get started. Let's jump right in!
An Introduction to Social Media Contests as a Marketing Strategy
Contests have been around long before the internet, but they synergize perfectly with social media. You can run many types of contests on platforms such as Facebook or Instagram for little to no cost and with access to a potentially vast audience: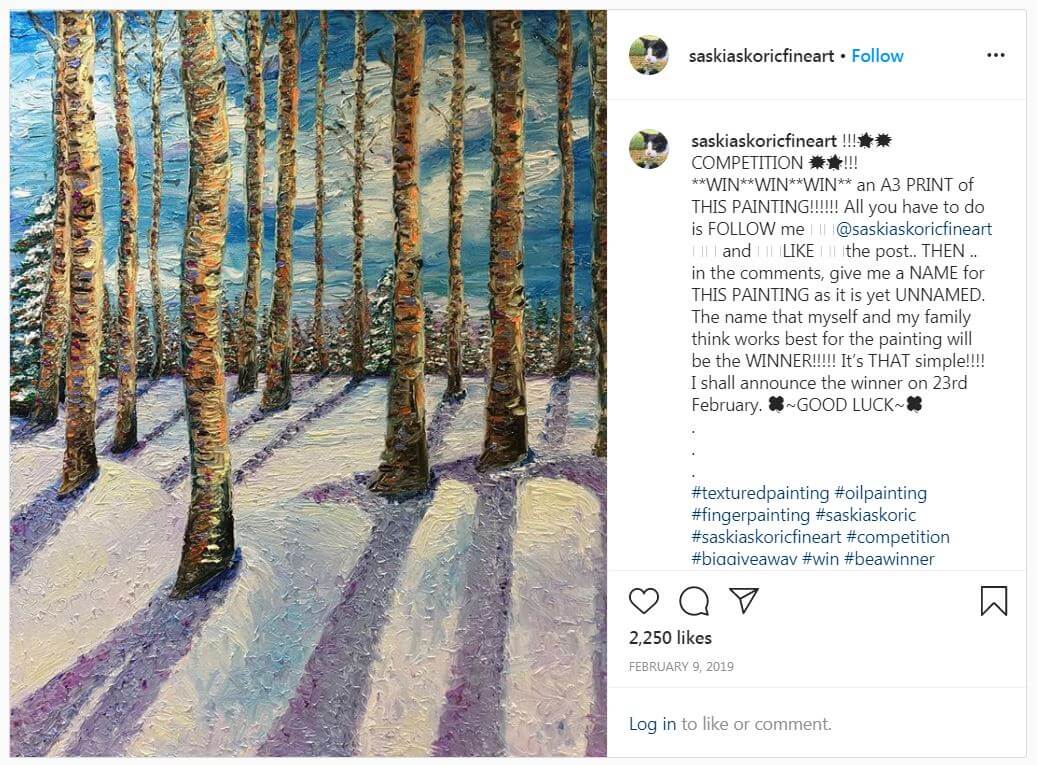 You can keep things simple, and offer giveaways to random participants who like or share your post. Alternatively, you can ask your audience to leave comments or share their own work, and offer prizes to the best entries.
The kind of contest you run will depend partly on your goals, but also on the platform, you're using and its available features. On Instagram, for example, you can get a lot of mileage out of a photo caption contest: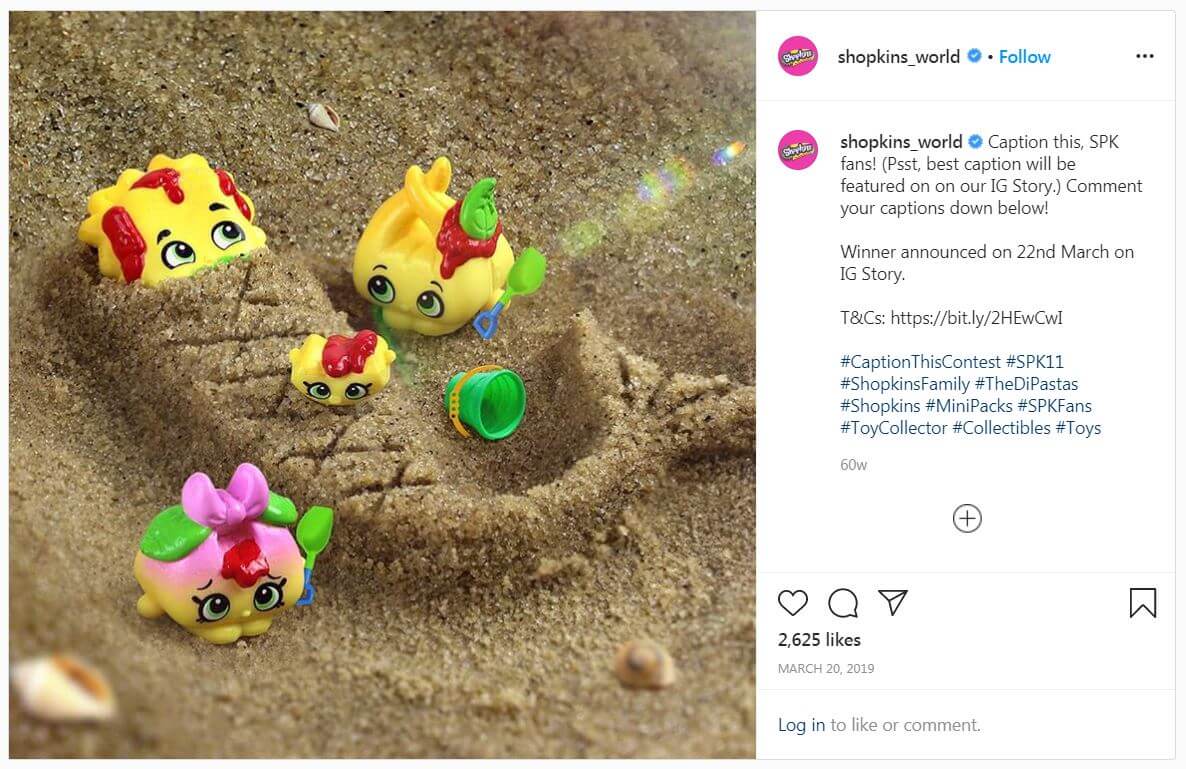 No matter the specific format, social media contests can be highly valuable for photography businesses. They may result in:
Increased engagement with your work
Larger social media followings (as your followers may share the contest with their own networks)
Opportunities to direct participants to your website
These are just a few of the potential benefits. Best of all, running a contest on social media is pretty simple.
How to Host a Social Media Contest to Grow Your Photography Business (In 3 Steps)
To some extent, the way you run your contest will depend on what you're asking participants to do, and which platform(s) you're using. However, there are some universal best practices to follow that apply to any social media contest you might create.
With that in mind, here are three key steps to running a successful contest via social media.
Step 1: Establish Your Goals
First and foremost, you need to know what you're hoping to accomplish with your contest. This will shape how it's structured and conducted.
Some of the goals you might want to focus on include:
It's best to focus on one specific objective. From there, you can start to think about what type of contest will help you achieve your goal.
For example, if your objective is to get more followers on your social media platforms, you might simply ask contest participants to share a post containing your latest work with their friends. Alternatively, if you want to grow your email list, you can make subscribing a condition for entry in your contest.
Step 2: Be Clear About Your Contest's Rules and Prizes
At this point, you should have a general framework in mind for your contest. Now it's time to get detailed. If you're not specific about how your contest works, you may face a lot of questions and confusion throughout the process (or simply find that your contest is ignored).
At the least, you'll want to determine:
When the contest begins and ends
Exactly what participants will be required to do (and how they should do it)
Any rules participants will need to follow
How many winners there will be, and how they will be selected
If prizes will be awarded, and how you'll deliver them to the winners
The more of this information you can communicate to your audience (in a concise way), the better. You should also keep in mind that some platforms, such as Facebook and Instagram, have specific rules regarding promotions that you may need to follow.
Step 3: Launch Your Contest and Collect Submissions
At this point, you're ready to launch your contest and start collecting submissions. Remember to choose the time you share your contest carefully. Each social media platform has its own peak usage times, which you can take advantage of.
When it comes to running the contest, you can collect and evaluate submissions manually. However, there are plenty of tools that can make the process easier. Some plugins you may want to check out include:
Social Warfare: This plugin offers enhanced social sharing features, which you can use to integrate your contest with your website.
WPForms: With a tool like this you can direct followers to your website, and have them submit their contest entries via a form.
RafflePress: A full-featured solution for running giveaways, helping you create contests, sharing and tracking entries, and so on.
Finally, there are also photography-specific plugins that can enhance your contest. For instance, our own NextGen Pro plugin enables you to create stunning galleries of your images. You could put together a gallery and have participants vote on their favorite image, or use galleries to showcase contest submissions and winners.
Conclusion
Hosting contests on your social media accounts can be a fun and engaging way to grow your photography business. Not only can you interact with your followers and attract visitors to your website, but contests can even draw in new customers.
To host a social media contest, you'll want to:
Establish your goals.
Be clear about your contest's rules and prizes.
Launch your contest and collect submissions.
What kind of contest are you planning to run? Share your thoughts with us in the comments section below!