We are happy to share the release of an eBook.  10 Tips Supercharge Your Photography Website is a free eBook with amazing advice from our friends.
10 incredible photographers shared their thoughts on how you, as a photographer, can improve your website.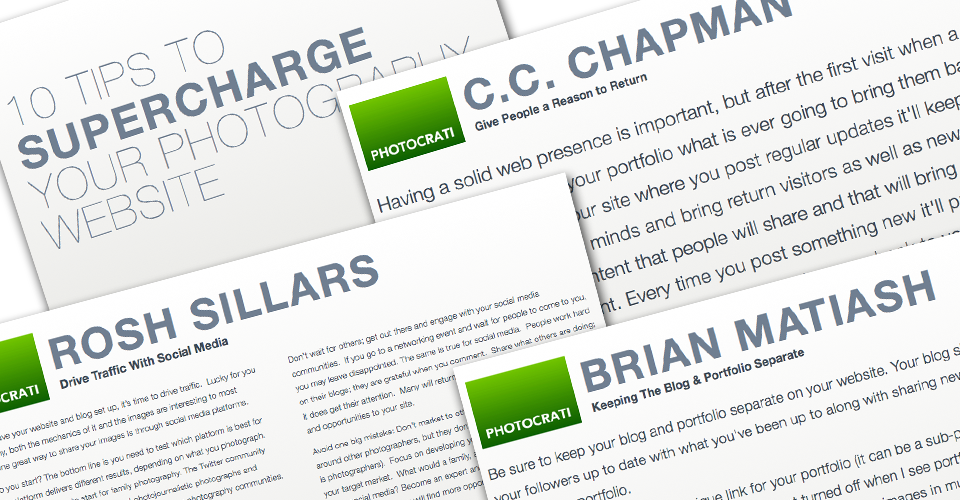 In the eBook, you will learn from:
Jamie Swanson
Andrew Funderburg
Angela Pointon
C.C. Chapman
Zach Prez
Brian Matiash
Chris Frailey
Justin Balog
Rosh Sillars
Jodi Friedman
"A highly informative book without being overwhelming. It's back to basics for the modern age." – 

Traci Law
"Great tips for photographers of all sorts – whether you shoot people, artwork, or landscapes, these website strategies will apply to your site." – Aaron Hockley
"I am now working on a new, and better, web strategy after digesting these tips and tricks for a third time tonight!" – Chris Nitz
Thanks for reading and enjoy the eBook,
Scott & The Photocrati Team
PS.  If you're interested in contributing to the second volume of the free eBook, get in touch with us.